Since 2017, That Boutique-y Gin Company has been partnering with distilleries the world around to release limited edition and experimental gins which push the boundaries of the category. We've also reviewed quite a few, and thought after two years and quite a number of gins that we would countdown our top 10 Boutique-y Gins.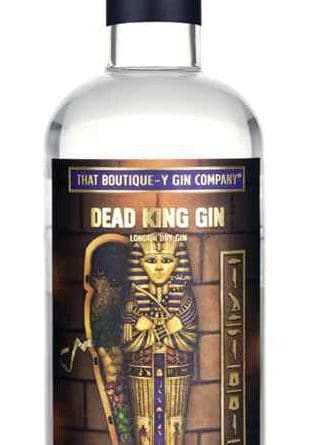 In fall 2018, That Boutique-y Gin Company partnered with Lizzie Ostrom— author and perfumer— to create a line of gins inspired by scent.
Dead King Gin is honeyed at first, with myrrh and cinnamon coming through. Is Dead King Gin attempting to replicate in taste, the aroma of the sacred Kyphi perfume/incense of ancient egypt? That rose note makes me think it's a touch of Rhodinium with those rose-like notes.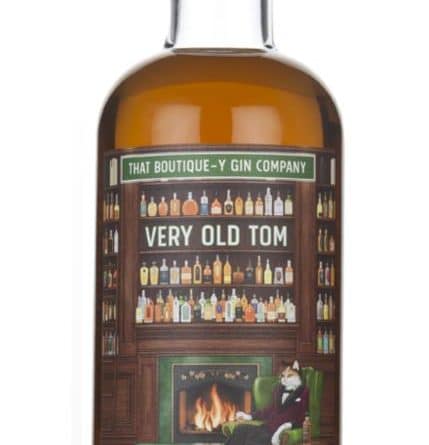 Very Old Tom is a blend of spirits, which is described on the Master of Malt site as "some unaged, some aged, and some very-well aged." [source]. This is described as the base spirit to which the botanicals are added. It is sweetened with cane sugar, as would be the hallmark of the Old Tom style.
Oak is easily recognizable on the nose at first whiff. On the palate the sweetness is nicely balanced and adds a lightness to an intense assortment of botanicals. Cinnamon at first, licorice, and menthol and sweet orange zest. Tangy mid-palate— like an oaky pumpkin spice latte— and a slight smokiness as well. 
I could see myself easily sitting down and drinking this neat. Very Old Tom is a great gin for those who turn to brown spirits, as they hunker down for the winter.
What happens when one of the most awarded new distilleries of the 2010's puts their award winning gin in a barrel?
The palate starts with a kiss of lime before delving into its wooden heart. Clean oak, cooking vanilla, and woody juniper come on mid-palate. It evolves gentle and slowly, showcasing its spicy and more peppery side. Black pepper, fresh cinnamon stick, before reverting to its original rather citrus-forward taste.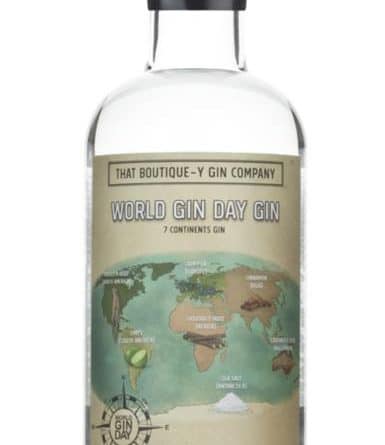 World Gin Day celebrates gin the world over. And the latest concept from That Boutique-Y Gin Company celebrates it in the most literal way possible. The 7 Continents Gin, their 2017 World Gin Day release, features botanicals from all seven continents.
Angelica from North America
Coriander from Australia
Juniper from Europe
Lime from South America
Licorice root from Africa
Cinnamon from Asia
and salt from Antarctica.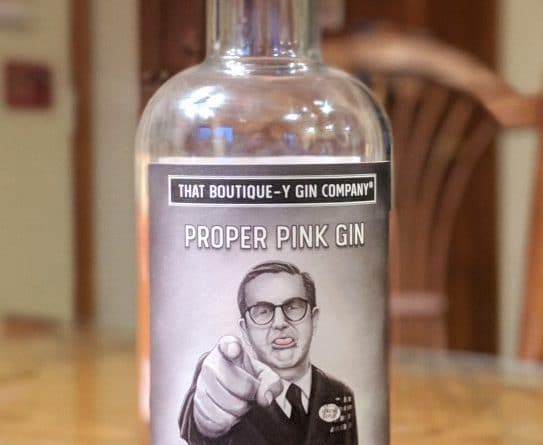 2018 was without a doubt, the year of Pink Gin. Well, not the cocktail. Nor a pre-bottled version of the cocktail. But Pink colored gins.That taste like strawberries and rhubarb. Proper Pink Gin is a proper pink gin.
Early, the gin comes through. Juniper and citrus, then take on a slightly more spicy mid-palate with a touch of cardamom bun and coriander seed. Then mid-palate this is where the bitterness from the gentian root tincture really comes through. Your palate is cleared, almost as if you're chewing an artmesia leaf.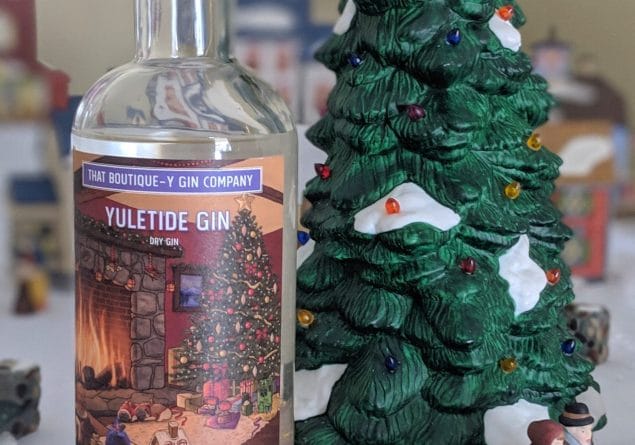 Yuletide Gin is a wild ride through every ingredient you think of when you think of Christmas, many of which you didn't know could even be distilled. Take a look at the list of known botanicals: Allspice, an entire gingerbread house, balsam pine, Cardamom, Cassia, chestnuts, chocolate truffles, christmas cake, christmas puddings, Cinnamon, Clove, date, Douglas Fir, frankincense, Ginger, gold, Juniper, lebkuchen, mince pie, myrrh, Nutmeg, oak, Orange, panettone, pomander, and raisins.
Of the gins I've tried in That Boutique-y Gin Company's lineup, Estate Foraged Gin is one of the most classic on the nose I've had.
The palate is thickly situated within that previously mentioned pine forest. Thick, almost chewy juniper berries, take on a slightly more fruit-forward note mid-palate with sweet orange zest, lemon rind and clover flower. It's slightly floral and slightly jammy, with a hint of Damson fluttering along the edges.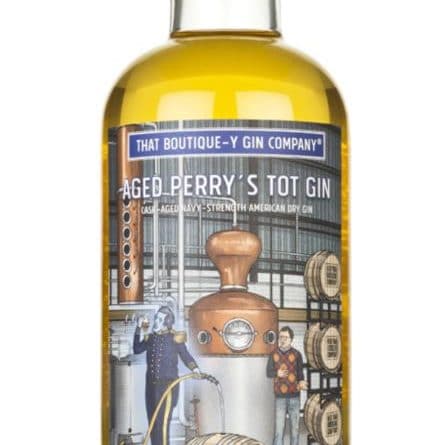 Nothing excites me more than unexpected collabs— New York Distilling Co. ✕ That Boutique-y Gin Company have combined to put one of my favorite American distilled Navy Strength Gins into a barrel. The barrel in this case is a new char American oak. New York Distilling Co. rests their Perry's Tot Navy Strength Gin in it for three to six months. 
Aged Perry's Tot Gin has oak, bright grapefruit and toasted coconut notes on the nose. The barrel adds a lovely dry, oakiness to Perry's Tot Gin that's rather true to the botanicals of the gin. The barrel adds wood notes, but no vanilla, caramel or toffee notes. It's truly about wood and botanical here.
The time in the barrel seems to have taken a bit of the edge off the still intense base spirit. It's a bit smoother than their standard offering with a thicker mouthfeel.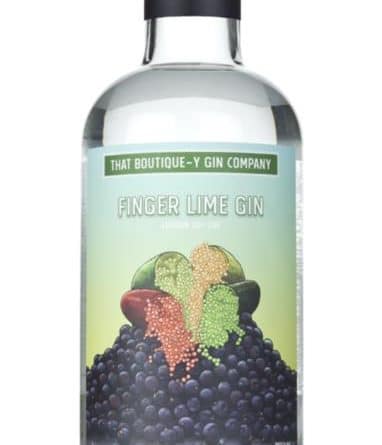 Out of all the gins in my Top 10 Boutique-y Gins, this one is the most meditative. As a study of the finger lime as an ingredient, Finger Lime Gin is incredibly successful. It's unique and memorable. In cocktails, it is at its best and brightest when it is the centerpiece. Finger Lime Gin is perfect in a Gin and Tonic or Gin and Soda/Gin Fizz. It's also nicely showcased in a quite dry Martini, naturally garnished with a twist.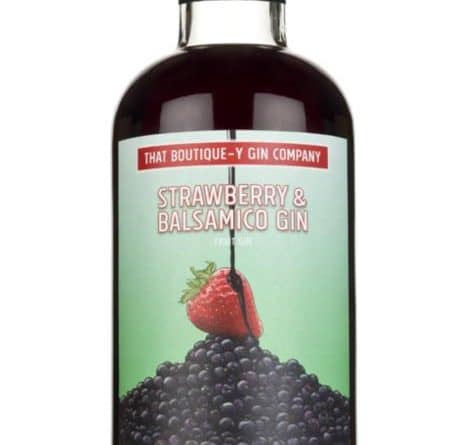 It almost seems as if a classic dessert has come straight out of The Flavor Bible and into a gin. Strawberry & Balsamico Gin combines a classic style gin with the real-deal Aceto Balsamico Tradizionale di Modena DOP to create something the world has never seen before.
The nose is sweet and richly fruit-forward. You get notes of chocolate covered blueberries, Damson plums, dark cherry juice and strawberries so ripe you can barely pick them up without their juices coming out. To put it simply, it's a luscious and absolutely inviting nose.
The palate is where Strawberry & Balsamico Gin becomes less about metaphor and evocative tasting notes. It simply tastes like strawberries and balsamic vinegar, only without the acidity and bite.
Out of all of the gins I've had from That Boutique-y's lineup, this one stands out head and shoulders above the rest. That's why it's #1 in my list of my top 10 Boutique-y Gins.