Martin Miller's Westbourne Strength London Dry Gin
It's Miller Time. No, not the  Miller that advertises during football games, nor am I talking about Sabres starting goalie Ryan Miller. It's Miller's Gin Time.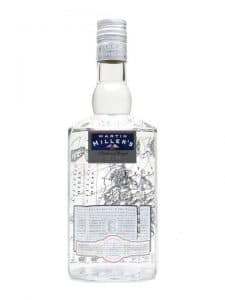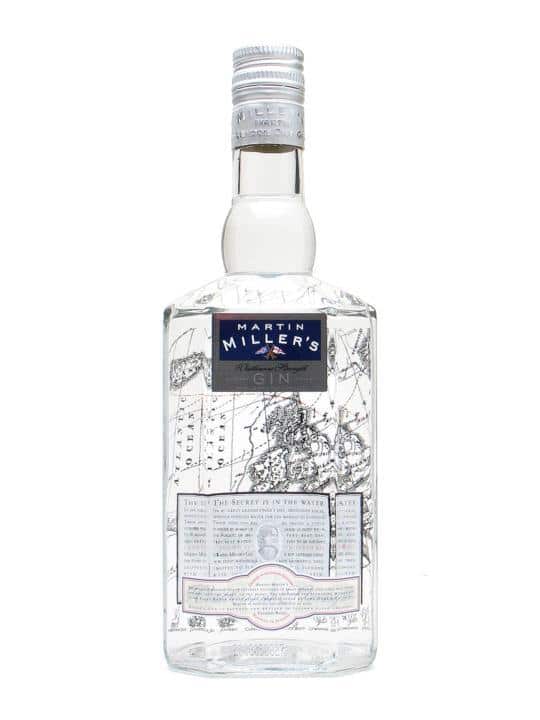 Let me begin by getting this out of the way. This is my favorite gin. Hands down. The Miller's regular strength (80 proof) is a solid choice, somewhat more inexpensive ($31-35 for 1 L) and while it still has all of the outstanding features, they're just a little less pronounced, and a bit more subtle.
Miller's gin balances a crisp clean Juniper flavor with a  hint of Citrus sweetness. These two flavors are in such perfect harmony, that Miller's is the epitome of versatility in gin. Whereas some gins are decidedly Citrus (Bluecoat) and others are about the Juniper (Tanqueray), this gin walks the line and is a good choice for whatever you drink of choice is. Despite the strength of the Westbourne (90 proof) it is remarkably smooth, and very drinkable straight.
As for other London Dry Gins I've reviewed, this one strays the least from the classic flavor profile. Miller's Gin contains some faint hints of other herbs and spices, but nothing like Tru2 or Gabriel Boudier's. The other spices are compliments, background players to the citrus and juniper, and although because of that Miller's is unlikely to wow anyone who does not already have predilection towards gin, it is sure to wow anyone in search of a clean, versatile, and refreshing London Style Dry Gin.
Price: $40 for 1 L
Best consumed: Any gin drink made with high quality ingredients
Website: http://www.martinmillersgin.com/us.html
Availability: Criminally uncommon. Mostly higher end stores with a larger gin selection
Rating: There's few better gins out there.
[Rating:5/5]
Readers' Reviews
Thanks for submitting! Your review will be posted shortly.