Top 10: Best Tonic Water For Gin
Gin & Tonic. Period. The two simply belong together. What we mean by "tonic' has evolved over the past few years. Once "tonic" referred to strictly carbonated, sweetened, slightly bitter quinine sodas; however since 2013 we've seen the emergence of tonic syrups, which are flavored with cinchona bark (and thusly quinine) and are designed to be included with soda water to make a gin and tonic.
Based on our years of tonic testing, we believe these are the best tonics to complement your favorite gin. If you don't see your favorite, check out our entire tonic review archive and read more about what we think. But without further ado, here are our ten best tonic water for pairing with gin for 2017.
Cheers, and happy Gin & Tonic-ing.
Ten Best Tonics 2017
Our Best Tonic Water 2017!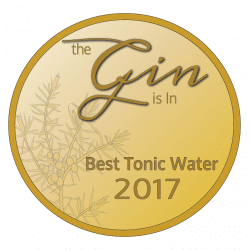 Fever Tree's main tonic, fully sweetened, we think is simply the best tonic out there.
Designed to be an upgrade from your standard supermarket tonic water, Fever Tree's classic tonic water has a gentle sweetness, a clean, crisp dash of quinine and bitterness, and small, tight carbonation bubbles. The balanced flavor of the tonic lets the flavor of your gin come through and the clean, slightly bitter finish whets the palate just enough. Overall, it's my favorite and my-go-to tonic water. I can't recommend it strongly enough.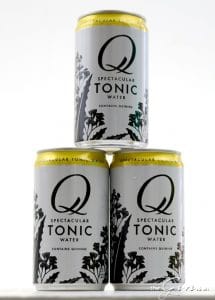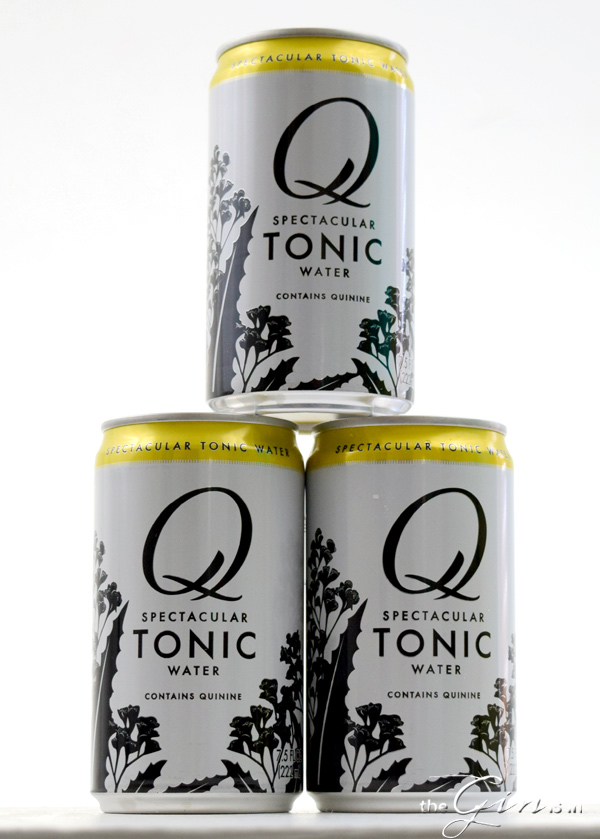 Another excellent option that's a clear upgrade from your usual supermarket tonic, Q Tonic doesn't simply upgrade. Q Tonic has it's own perspective.
It's drier and more bitter than alternatives on the market. For those looking for a refreshing bit of bitterness without any of the cloying sweetness, Q Tonic may be the tonic for you.
The clean flavor lets your gin shine through, and remains the reason why it's still so highly rated in the time since its release. Highly recommended, especially a a counterpoint to bold contemporary style gins.
Vastly better than the Schweppes supermarket tonic widely available stateside, Schweppes overseas offering is less sweet with a gentle bitterness.It gets an added bonus for being just the right size for a Gin & Tonic, meaning that you never have a moment where its going flat in the fridge waiting for tomorrow's G&T.
I like the nice balance between the sweetness and the quinine effect. Of those in the top three, Schweppes overseas offering is closer to Fever Tree than Q Tonic, but just alike those two, it's my top recommendation for EU supermarket shoppers.
What I think sets Boylan Heritage Tonic apart from many others in the "added citrus" category is that it's gentle and not overpowering. It's just enough that if you like the citrus addition of a lemon or lime in your G&T, you can get that without having to cut a citrus fruit.
The bubbles are tight, the sweetness is mild, and the clean dry citrus flavor is reminiscent of bitter orange and a hint of lemongrass. It's no botanical bomb, that's for sure. Just right if citrus is a must-have in your G's and T's.
Our Favorite "Light" Tonic 2017
Without a doubt in my mind, the award for best "Light" tonic water has to be Fever Tree. Although options above (including Q) are surprisingly light in calories, if you're looking for a specifically light option— this is my favorite.
Clean with a still surprising amount of sweetness (because it's sweetened, and not a true diet), it still delivers a pleasant clean bit and just enough sweetness to bring the calorie count down.
Of course, like other Fever Tree Tonics, it has the tight bubbles that the line is known for.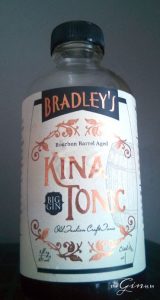 Our Favorite Flavored Tonic Syrup 2017
Fans of tonic syrup, who would have thought that the best way to improve upon a syrup made from wood, would be more wood?Bradley's Kina Tonic was aged in barrels used at one point to house the quite excellent Bourbon Barrel Aged Big Gin. Aged for a minimum of four months, its really mellowed the sweetness and deepened the cinchona bark flavors.
If that doesn't convince you, how about this quote from the review: "Incredibly well balanced, with plenty of citrus, spice, and bitterness to make the perfect gin and tonic. One of our favorites, and an excellent pairing for nearly all gins, but especially classic styles with a heavy juniper head."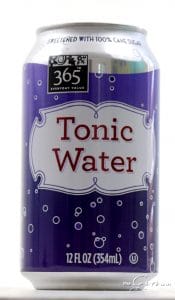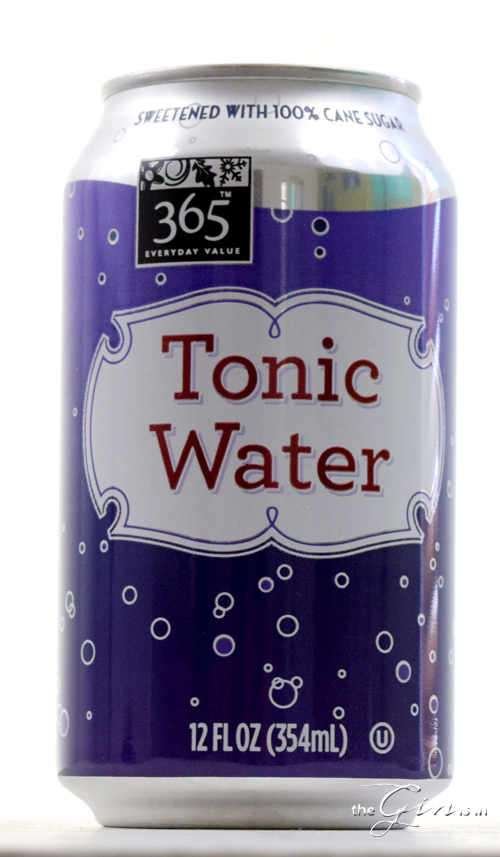 Our Best Value Tonic Water 2017
If your supermarket is anything like mine, it's getting better, but it's still sometimes hard to find my preferred tonic waters. In a pinch, it's good to know that there's some supermarket tonic waters out there that not only deliver, but are actually quite good.
Whole Foods' store brand of 365 Everyday tonic water is surprisingly clean, refreshing, and has a hint of citrus. As an added bonus, it's sweetened without High Fructose Corn Syrup, which means it has a better texture than other options within this space.
I know there's some people for whom nothing short of the best will do. But for the rest of us, 365 Everyday is an ideal tonic for packing the cooler for a G&T day at the beach.
Buy at Whole Foods Markets
Fentiman's is a peculiar tonic that is likely to split Gin and Tonic drinkers into two camps. One is for those who prefer a crisp, clean tonic that lets the gin shine and the gin shine alone. And then there's the other camp who doesn't mind a tonic water with a bold botanical profile all of its own.
Make no mistake, Fentiman's Tonic Water is loud. The sweetness is pronounces and there's a good deal of lemongrass complementing the bitterness from the quinine. You can drink it easily on its own as a lemongrass and quinine soda, or you can pair it with an assertive juniper-forward gin for a delightfully, unique G&T.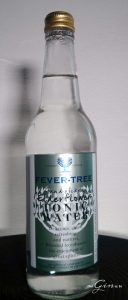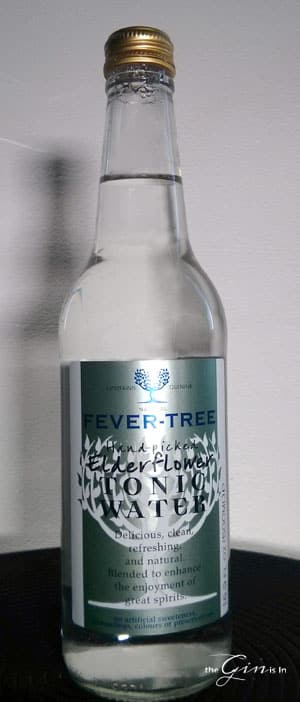 Our Favorite Flavored Tonic 2017
My favorite truly flavored tonic has to be the Elderflower variation from Fever Tree. The elderflower note is bright and fully developed, and its a much less sweet alternative to just pouring an Elderflower cordial into your Gin and Tonic (although that is quite good too).
It's not just simply that this is a Fever Tree victory lap here, but it's that of all the flavored tonics out there, this one walks the line and manages to balance the added flavor. Sure, the Elderflower is always front and center, but I think that it's so nicely balanced with a bite of quinine on the finish.


Spain's Gin Tonica culture is perhaps the world's hot bed of innovation in the world of Gin & Tonic. Indi & Co.'s Botanical tonic water is unusual in that it's distilled in a bain-marie. This means that the flavors are composed of essential oils in this tonic water similar to how essential oils contribute flavors to gin.
On its own, you get an unusual and wonderful gentle spice; mixed with gin you get pleasant lemon/lime notes with only a hint of sweetness and only a hint of bitterness. Unusual, but for fans of interesting botanical tonic waters, it's worth seeking out.