Gin is a canvas, A distiller can paint with any botanicals they want (provided juniper is present).
This flexibility has made gin an ideal canvas for painting an evocative holiday portrait. In the past five years, seasonal gins have evolved. Whereas at first, there was simply winter seasonal expressions. Now? Christmas gins are becoming commonplace.
These are some of the best and most interesting Christmas gins available on the market today.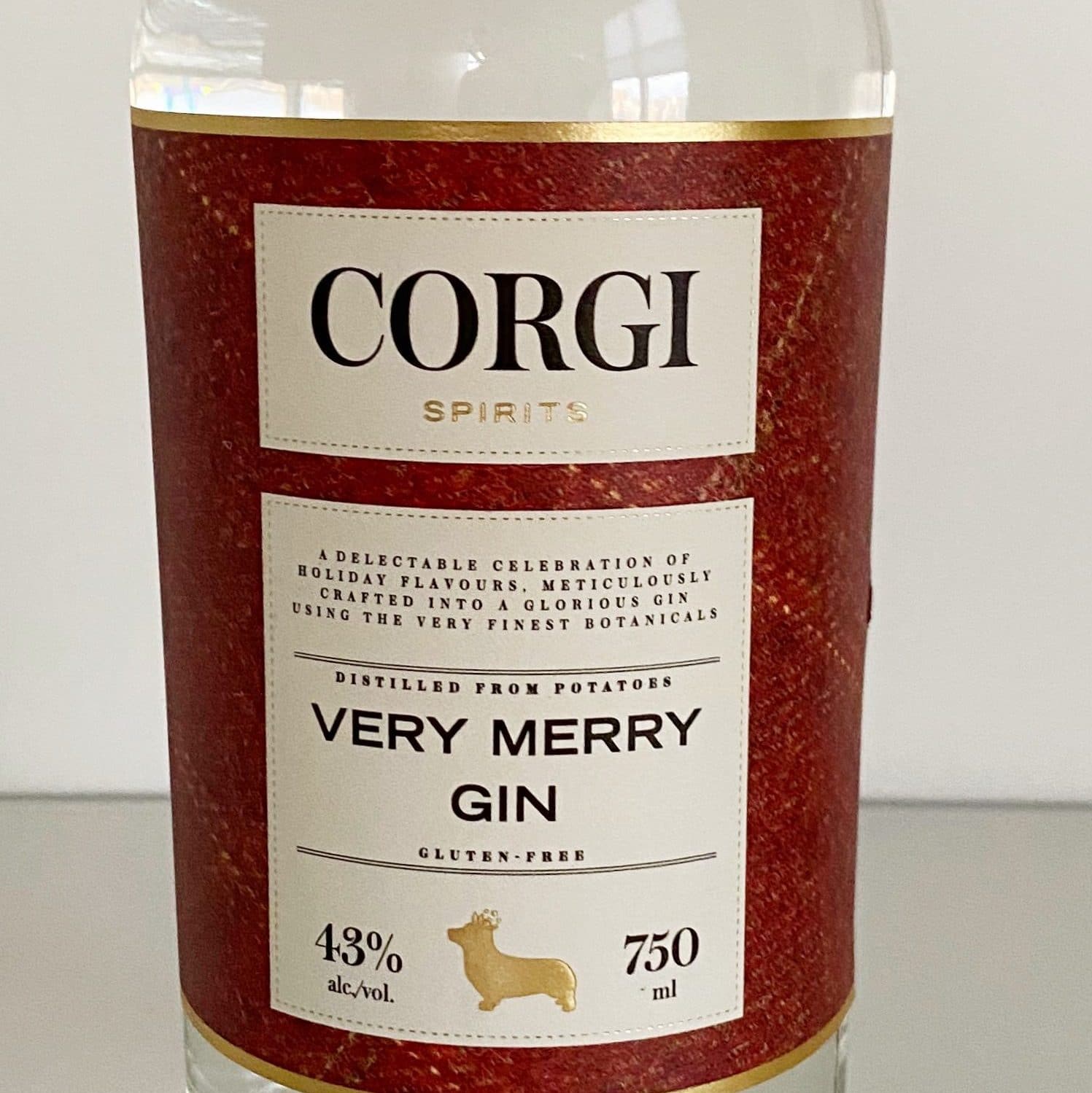 Corgi Spirits Very Merry Gin's botanical bill is inspired by figgy pudding. Botanicals like figs, currants, and vanilla are included alongside classic juniper for an inspired holiday time gin.
Very Merry Gin is a warming, rather spice-forward gin. It is best treated as a specialty gin behind the bar. Try it in a Hot Toddy or paired with unctuous citrus in a Pegu Club Cocktail. For mixed drinks try it in a Gin and Cola instead of a Gin and Tonic.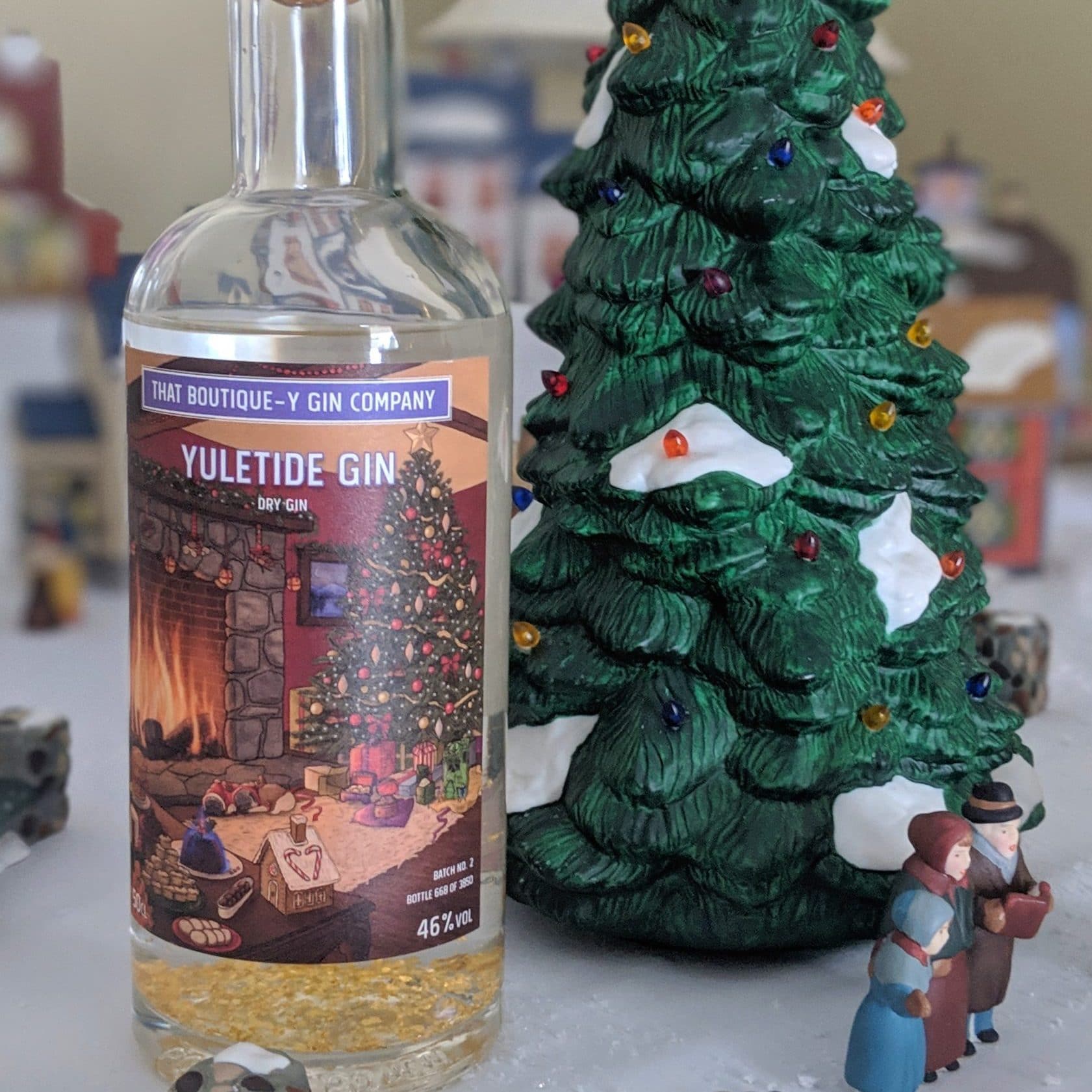 If you've ever wondered what would happen if you threw a bunch of baked goods into a still… Yuletide Gin is That Boutique-y Gin Company's answer.
And to top it all off. One of the botanicals is an entire gingerbread house. All three kings are present as well. Two botanically (frankincense, myrrh) and the gold leaf is floating about. It's one of the most literal Christmas themed gins available. And it's delicious as well.
Sacred Christmas Pudding Gin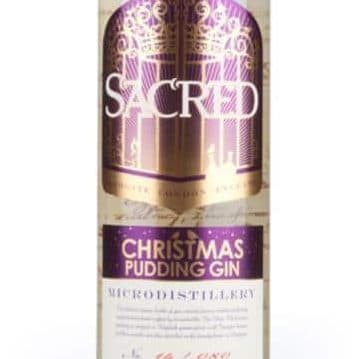 If your aunt has a great Christmas pudding recipe, use it.
At least that's what distiller Ian Hart did for Sacred Spirits Christmas Pudding Gin.
The puddings are steamed for eight hours before being macerated along with juniper berries in grain spirit. As with their other offerings, it's distilled at low temperatures in Sacred's high pressure vacuum still.
Eden Mill Candy Cane Gin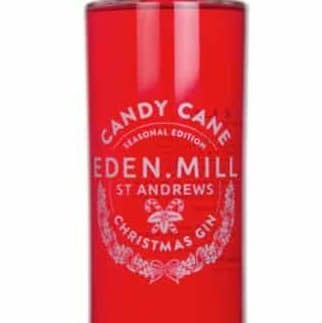 Perhaps the most surprising thing about Eden Mill's peppermint forward Candy Cane Gin isn't the flavor— it's the color.
The red hue is entirely achieved with bilberries and hibiscus flowers.
As for the flavor, it's an ideal Hot Toddy companion. Peppermint, peppermint and peppermint make it the rare Christmas Gin that's also great in a summer Southside.
Four Pillars Australian Christmas Gin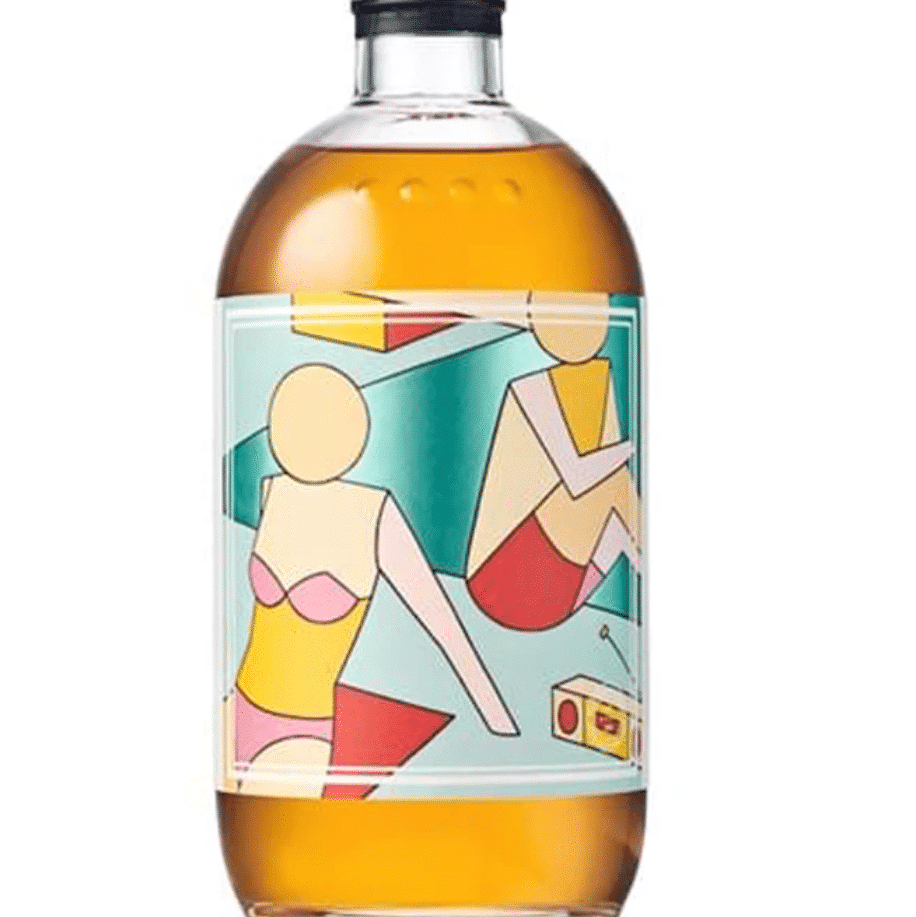 The bottle delicately reminds those of us in the Northern hemisphere that while many of us are dashing through the snow, our friends in Australia might be enjoying a summer bev on the beach.
Made from distilled Christmas puddings, the real treat is the aging. It spends twelve months in a century old (!) Moscato wine barrel.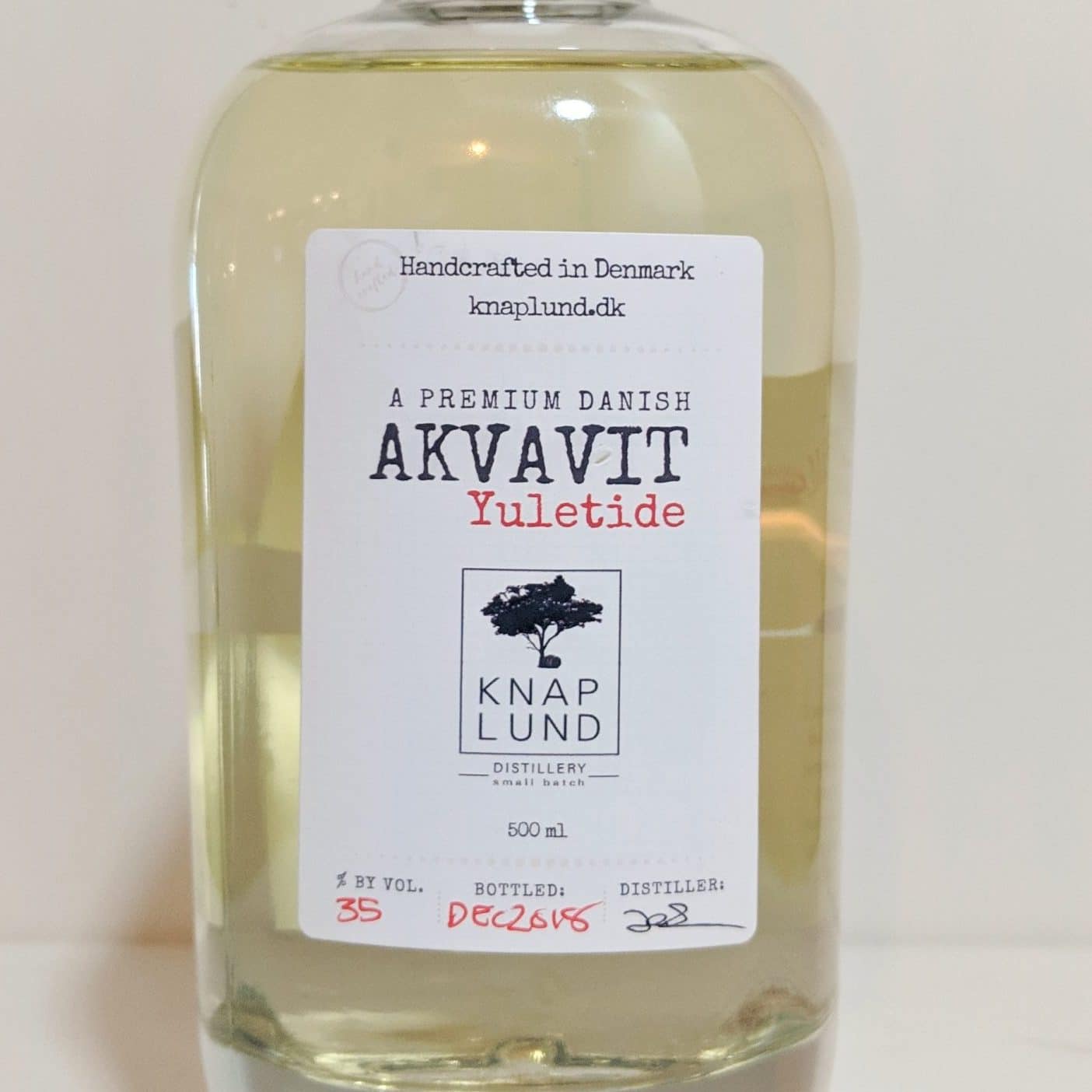 Aquavit is a similarly excellent canvas for a Christmas expression.
Knaplund's Yuletide Aquavit is jingle cookie all the way.
The nose is dense with caraway with underlying sweet spice. Sweet anise, a hint of clove pierced orange. Anise seed, dill seed— Yuletide Akvavit does have a nice holiday cookie aroma to it. Really inviting and quite nice.