Flavor Profile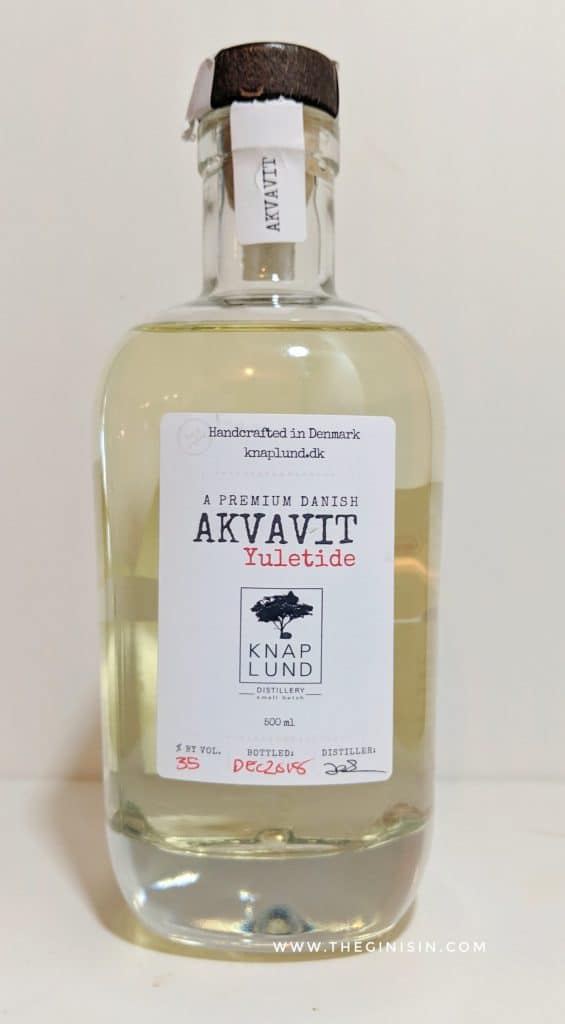 Knaplund Yuletide Akvavit is one of several spirits made by the Knaplund Distillery (and bed and breakfast). Though relatively new, their spirit development is inspired by America and the "wild west."
Tasting Notes
The nose is dense with caraway with underlying sweet spice. Sweet anise, a hint of clove pierced orange. Anise seed, dill seed— Yuletide Akvavit does have a nice holiday cookie aroma to it. Really inviting and quite nice.
To the palate, there's caraway early, with sweet seasonal spices mid-palate. I'm getting a surprising amount of cubeb on the palate here as well.
The finish is short and rather warm with a good deal of spices to it— chiefly anise seed and orange zest. Yuletide Akvavit is unusually warm given that it's only bottled at 35% ABV.
Overall, Yuletide Akvavit
Knaplund's holiday themed Aquavit is an accessible entry point into the style for those looking for something a bit lighter. The caraway, while present isn't overwhelming. The sweet spice notes give Yuletide Akvavit a pleasant, bright, holiday Aquavit.
I think given it's lower proof, and clean holiday cookie flavor profile, this Yuletide Aquavit is an easy go-to for a traditional Snaps toast. "Skål!"