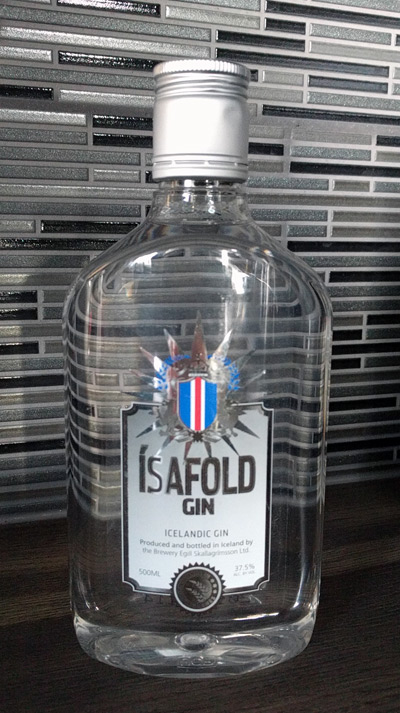 From one of the oldest and biggest breweries in Iceland, Ísafold Gin has a relatively nondescript appearance. It's hard not to immediately see it and think "bargain brand." Situated on the bottom shelf and available in plastic containers 200 ml all the way up to a full liter, it's the most inexpensive gin I saw while in Iceland. But despite this, this relatively understated gin with very little information available on it; there's no story nor mythos. No hidden water sources nor endemic flora inside. It manages to surprise and be a solid dry gin that ticks all of the boxes for gin at a reasonable price point.
Tasting Notes
A highly volatile nose that comes on suddenly before quickly dissipating delivers with a pleasant accord of juniper, pine, lemon and orange. Quiet underneath, it's a pleasant smelling classic style gin.
The palate adds some roundness to the nose, with coriander, and baking spice making way before the citrus comes in later. Hints of orange cream soda, and pine-forward juniper later. The taste delivers a potent dose of classic flavor, leading up to a dry, but not astringent finish. Overall, a quite pleasant juniper forward bargain gin that exceeded my recommendations and made a delightful Gin and Tonic.
Readers' Reviews
Thanks for submitting! Your review will be posted shortly.
Dec 9, 2016
Agree 100% with this review. The only thing I regret about this gin is not buying a bigger bottle when I was in Iceland. It is one of the reasons I want to go back!