The term "London Dry" is a quality designation. For a gin to be called London Dry Gin, the base spirit must be distilled to a completely neutral spirit of 96% ABV, must add all flavors through distillation in presence of "natural plant materials," and can have nothing added after distillation save water and a trivial quantity of sugar.
The Official definition is laid out in Regulation (EC) No 110/2008 of the European Parliament.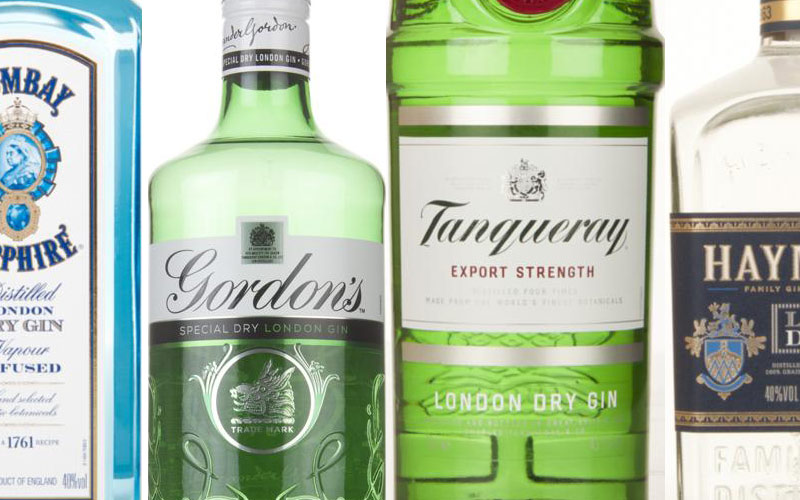 The Details on Distillation
The purity standard of the base spirits has its origins in the 18th and 19th centuries. Gins were being distilled from all sorts of grains, some wholesome, some were destined to be waste. The grain spirits were often rough, and often were sweetened or otherwise adulterated to make them palatable.
The invention of the continuous column still made it easier for distillers to create clean, high proof spirits. A wine in a pot still may be close to 50% alcohol vapor, but that same wine in a column still can reach 96%, the limit able to be achieved through distillation.
Term 21.a.i of the regulation No 110/2008 reads like this:
"a juniper-flavoured spirit drink produced exclusively by redistilling organoleptically suitable ethyl alcohol of agricultural origin of an appropriate quality with an initial alcoholic strength of at least 96 % vol. in stills traditionally used for gin…" [bolding, mine]
In essence it says, "the base spirit must be distilled in a column still and be truly neutral."
A second note on distillation specifies a "maximum methanol content of 5 grams per hectoliter…" Methanol is toxic and sometimes referred to as "wood alcohol," in reference to one way it can be produced. Yes, don't distill wood.
Methanol boils at 64.7° Celsius. Ethanol boils at 78.2° C. And water naturally does so at 100° C. Methanol tastes and smells exactly like regular ethanol. This means that unscrupulous distillers (again, particularly in the 18th and 19th centuries) might add some of the methanol to their ethanol to increase their yield.
The London Gin specifications are a guarantee of quality that the spirit you're drinking doesn't have methanol in it. This isn't so much a problem in the modern day. Even distillers without the designation are meeting reasonable standards for methanol content and disposing of their heads accordingly.
And standards for botanicals
The London Dry Gin moniker also specifies how the flavors must be added to the gin. I quote, 22.a.1:
"whose flavour is introduced exclusively through the re-distillation in traditional stills of ethyl alcohol in the presence of all the natural plant materials used."
This means that any flavors, macerations, or botanicals added after final distillation disqualifies a gin from being called a London Dry Gin. Several notable gins including Martin Miller's Gin and Hendricks Gin are often mistaken for London Dry Gins. However, both Miller's adds cucumber and Hendrick's adds that and rose after distillation. Therefore, they cannot bear the name "London Dry Gin."
They further elaborate on this in 22.a.5:
"…which does not contain any other added ingredients other than water."
Sweetening Gin
Quoted from 22.a.iv:
"…which does not contain added sweetening exceeding 0,1 gram of sugars per litre of the final product nor colorants…" [bolding mine]
When you catch the note about sugar in the London Gin specifications, it often catches people off guard. The word "dry" emerged to describe an unsweetened gin. Why would that be allowed?
In short, the sugar permitted by law is not necessarily used for sweetening, it's primarily used for tracing. If London Dry Gins were prohibited from adding any sugar, the tracer molecules used by many big companies to deter counterfeiters would be prohibited. The dye is described as a "sugar dye," and is present in brands, including Gordon's Gin, seen by many as the quintessential London Dry Gin.
Around the world
London Gin is codified in the European Union spirits regulations; however, in the United States the terms specified by the TTB are a bit more inclusive and don't use the word "London."
"Spirits with a main characteristic flavor derived from juniper berries produced by distillation or mixing of spirits with juniper berries and other aromatics or extracts derived from these materials and bottled at not less than 40% alcohol by volume (80 proof)" [source]
TL;DR London Dry Gin
Going through the terms of the regulations regarding London Dry Gin, it's worth noting that it says nothing about flavor. A London Dry Gin can be either contemporary or classic in style. It's perhaps one of the greatest misunderstandings about the term.
The second thing about the term is that it does not tell you anything about place. It does not mean the gin was made in London or ever was made in London.
It's neither about place nor about taste. It's only about process.