Flavor Profile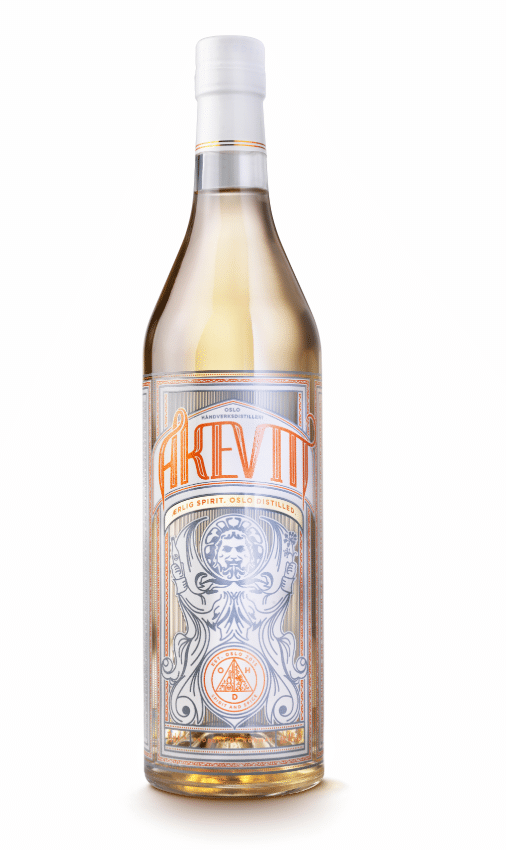 Oslo Håndverksdestilleri was founded in 2015 with the goal of bringing back Norway's proud distilling tradition. They specialize in spirits using Nordic botanicals.  Oslo Håndverksdestilleri Akevitt (OHD Akevitt for short) uses thirteen local botanicals. After distillation OHD Akevitt is rested for a minimum of 12 months in a cask made from American Oak.
Tasting Notes
OHD Akevitt has a very slight straw hue. It looks as if the Oak casks might have been previously used as the color is very very faint.
The nose is classic aquavit. Clean caraway with a slight honey facet takes center stage. Beyond that, there's some dewy floral qualities with a touch of fresh wormwood aroma.
Sipped, much of the similar notes are present but they take on a distinctly different profile. There's a medicinal herb profile that takes over. Wormwood, dandelion root, Raspberry Leaf Tea and a touch of mentholated licorice.
The wormwood notes persist and leave a green flavor that endures, lacking the bitterness. Nutty caraway and dill seed stand out, but it's those green apothecary notes that kind of dominate. There's a slight honeyed sweetness on the finish, that unfortunately only reinforces some of those medicinal tisane characteristics.
Cocktails
The makers recommend pairing OHD Akevitt with Fever Tree Cola and an orange wheel. Unfortunately, I find that cocktail to be a better mask for some of the medicinal flavors than a lift or highlighter for what this spirit is doing best.
Overall, OHD Akevitt
Where Oslo Håndverksdestilleri Akevitt is at its best is in balancing the caraway with other botanicals. No one will mistake this for a one note wonder.
Unfortunately, the heavy emphasis on medicinal herbs (especially wormwood) drag OHD Akevitt back into the spirit's medicinal past. It tastes a touch more off the apothecary shelf than from the bar back. There's plenty of tools at the distillers' disposal to improve this. Dial down the wormwood, age it more in a more aggressive barrel or let it rest for a touch longer. But the goal should be to get an aquavit that celebrates Norway's long recreational Aquavit heritage and is less steeped in the spirits apothecary roots.