Origin Bulgaria w/ Botanicals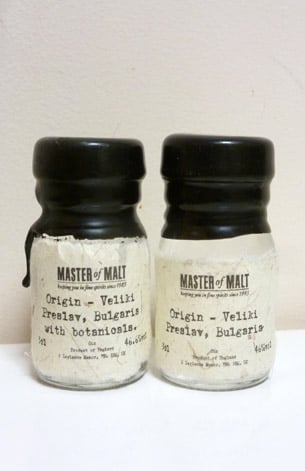 This is the companion piece to Origin: Bulgaria with just juniper ([icon name="star" class=""][icon name="star" class=""][icon name="star" class=""][icon name="star" class=""][icon name="star-half" class=""])
Tasting Notes
Elegantly different. And if this is the exact same botanical mixture as the other origins, I'm shocked. Bright, notes of Cassia and almost anise coming out. Still bright and floral, but the extra botanicals emphasize the juniper side of this batch. Not as overwhelmingly floral. No double-take here. Its just a good gin. It could definitely work exceedingly well in a Negroni and even that floral side could make for a top notch Aviation. I can easily recommend this batch for mixing. It is a good gin period.
Vitals
Price: £34.95 / 700 mL
Origin:  United Kingdom
Juniper Terroir: Veliki Preslav, Bulgaria
Best consumed: Aviation's, Martinis and Gin and Tonics. This gin could do it all. It might be a little too juniper forward to some, but for gin drinkers who really like gin, this will perform every cocktail.
Availability: Master of Malt online.
Website:http://www.masterofmalt.com
Rating: What a difference provenance makes. Bright and floral, radically different and that's just from the juniper. Recommended, if you buy one Origin gin as a comparison point, be sure to include this one. It will surprise you. [Rating:4.5/5]
Readers' Reviews
Thanks for submitting! Your review will be posted shortly.