Casino recipe
1¾ oz. Old Tom Gin (preferably sweetened, not botanically sweetened)
½ oz. Maraschino
½ oz. Lemon Juice
3 dashes of orange bitters
Shake all ingredients with ice. Double strain into a chilled coupe. Garnish with a Maraschino cherry.
Gin recommendations
Barr Hill Gin really enhances the unctuousness of the Casino Cocktail. Try mixing this cocktail with Barr Hill's Tom Cat which will add a nice barrel note that balances the sweetness.
If you're a fan of Chartreuse in cocktails, like the Alaska or the Cloister— try the Casino Cocktail with Waterloo Old Yaupon or Himbrimi Gin.
History of the Casino Cocktail
Jacob A. Didier's The Reminder (3rd edition) (1909)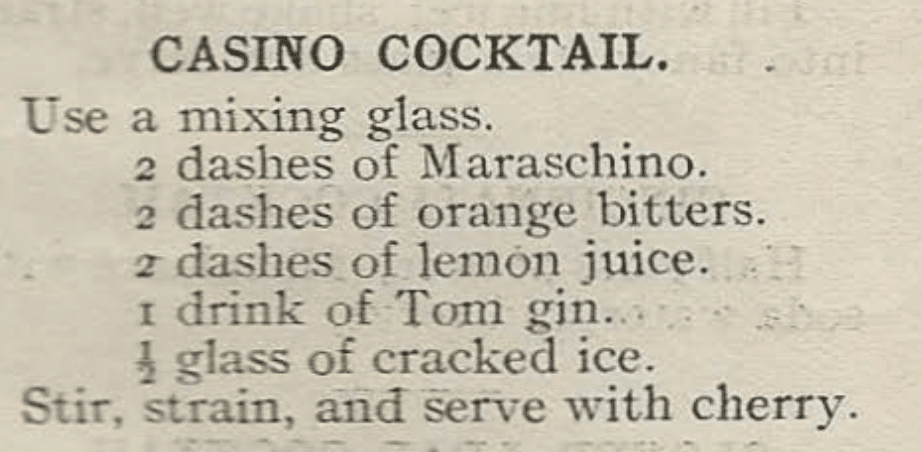 Hugo R. Ensslin's Recipes for Mixed Drinks (1917).

The "Casino Cocktail" was not an uncommon name for cocktails. From the Hotel Lincoln Cocktail Book (1937).