Tip Top Cocktails are one of a handful of companies who aim to make bar-quality and bar-strength cocktails. Their Martini is made with dry gin and vermouth while canned at 33% ABV. This is fairly close to what a bar strength Martini would be, depending on the dilution from ice and the vermouth ratio.
Tasting notes
Color: Pale rose/carnation. The pinkness is suggestive of a Martini stirred with a dash of bitters. Poured from the can, the color of the Tip Top Martini is appealing; however, unusual.
I find this even weirder because on the website, they show the Martini being poured and the liquid is clear.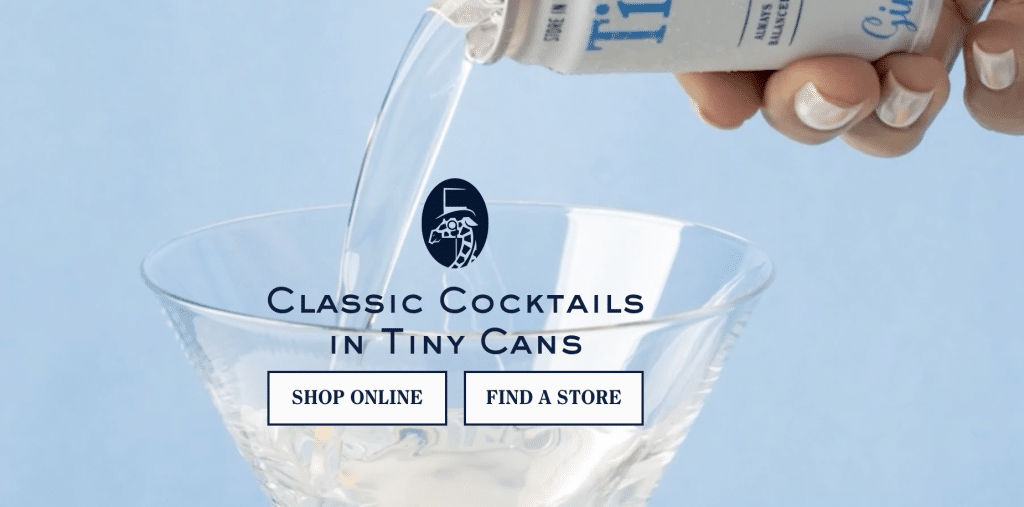 Aroma: Dry on the nose, with notes of gin, but also a woody, earthy suggestion of Angostura bitters. Overall, aromatically the gin does dominate though with some nice juniper and spicy cinnamon.
Flavor: Botanically driven with the gin and vermouth's ingredients out front. The gin is a slightly spice forward number: green juniper and orange zest ease into a heart that is a combination of cinnamon and coriander. Hints of clove, fennel seed and lemon with a slightly earthy note at the end.
Really appreciate the botanical complexity. The vermouth is a background player here, with the overall perspective close to a Martini on the much dryer side.
Finish: Moderately dry, clean astringency with subtle baking spice notes.
Overall, Tip Top Martini
A dry botanically driven Martini— Tip Top Martini is among the better ready-to-drink Martinis I've had, and perhaps the best outright I've had that came from a can. If you're particular about the gin, it's juniper dominant with a bit of spice in its supporting botanicals. The underlying gin is generally quite classic in style and will appeal to fans of dry Martinis.
I'd recommend this Martini easily to anyone in search of a close-to-bar quality Martini at the canned cocktail threshold of effort.