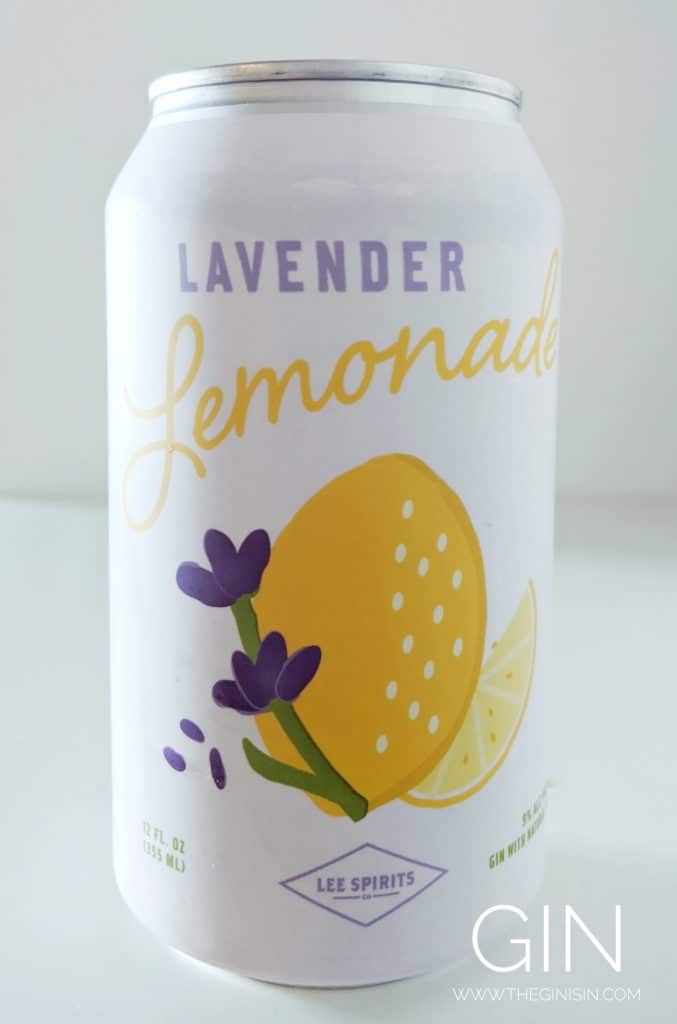 The Lee Spirits Co. out of Colorado make several flavored gins that are easy to sip on their and pair well with mixers. So it should come as no surprise that the next logical step might be to port some of their gins into a line of canned cocktails. Launched in 2020, Lee Spirits Lavender Lemonade (along with their Strawberry Lemonade) was the first non-carbonated canned cocktail to be launched (and available) in the United States.
Lee Spirits Lavender Lemonade is a combination of their Lavender Gin and lemonade. It's canned in 12 oz. cans and comes in at an impressive 9% ABV.
Tasting Notes
Bright with fresh citrus, the nose reminds me of a sweet limeade. It's very summery and very inviting. While lavender is present, it's not overwhelming. It's surprisingly subtle.
Sipped, lavender is the star— but again, it's not super intense. For example, when you sip their lavender gin, it can be overwhelming and almost like a lavender tincture (especially if you're not a fan of lavender).
In Lee Spirits Lavender Lemonade its nicely complimented with clean citrus notes.
The palate is lavender early, with citrus mid-palate leading into a finish of slight baking spice, gentle gin intimations, and green lavender.
Overall, Lee Spirits Lavender Lemonade
If you love lavender, you're going to love Lee Spirits Lavender Lemonade. If you like floral spirits, you're going to love this too.
It is a bit slight on the gin. You're not going to get as much juniper or gin flavor as some other gin RTD's. However, that being said Lee Spirits' have found a niche that no one was else was fulfilling and they hit it out of the park.
Lee Spirits Lavender Lemonade is refreshing, floral, and surprisingly boozy. There's a huge market for this. I'm just not sure that it's going to be a juniper-first one.
I love it, and highly recommend both of their RTD's as being among the best I've had this year. If you could taste the juniper in them, they might be five star gin RTD's. As it stands, they're both excellent RTD's, that despite their very broad appeal might have limited appeal to hardcore gin fans.
Recommended within its category.