nginious! Vermouth Cask Gin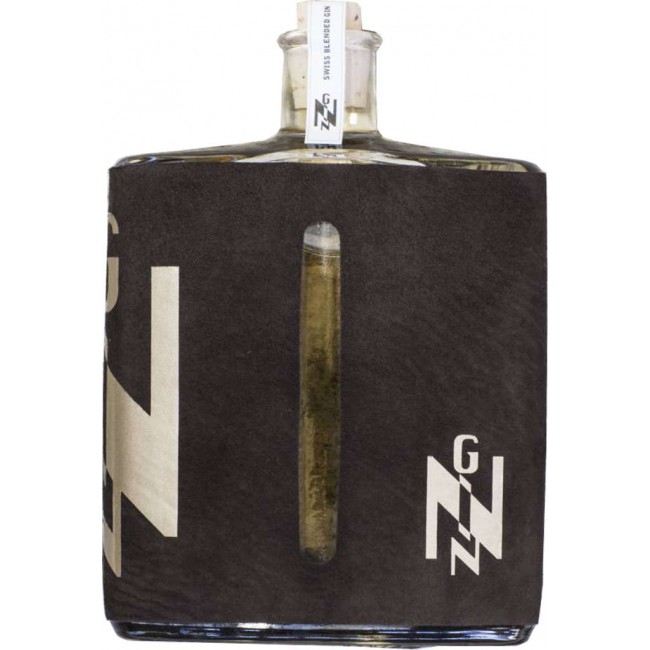 Some barrels are like cats. They have many, many, lives. Such is the story of the barrels behind nginious! Vermouth Cask Gin.
Picture this: a fresh barrel, constructed of French oak begins its life's journey. Fresh from the cooper, the barrels heads to Northern Italy, to hold for a minimum of eighteen months (and often longer), one of Italy's greatest treasures: Barolo, 'the King of Wines.' Its a lightly colored red wine with a bold flavor that has been the subject of much back and forth between traditional and modern takes on the wine; but as per he style, once a barrel has held Barolo, it won't a second time…
Life Two for this barrel was to hold Cocchi Vermouth di Torrino. Among the best loved Vermouths, its flavor has won its makers several awards.
Thirdly (and fourthly). is the double barreling that gives this gin its distinctive flavor. The first pass is brief, and is where a lower proof gin is soaked in the barrel immediately after being used by Cocchi. This pass has much more of the vermouth character. The second one is much longer, and a bit stronger, but a bit more slow evolving. Overall. the gin spends two months in the barrel. The third and fourth lives are blended and that's where we get our gin.
What's next for our barrel? A seaside retirement? Perhaps, well deserved. But this is where we leave our barrel and its four-times-filled story, to get back to the gin.
Tasting Notes
On the nose nginious! Vermouth Cask Gin has faint hints of vanillin, sage, fresh tilled soil, juniper and meadow. It's delightfully balanced, with some playful notes underneath it which call into things much more evocative than simply wood.
The palate is peppery, with a good deal of cardamom, revealing a pleasant, mentholated, and creamy mid-palate. Mint and a strong burst of hyssop towards the finish, green and herbal, with a lasting, clean warmth.
Cocktails
Quite lovely, this has a lot of potential, especially foe things like a Martini or Negroni. But I really enjoy this just on its own. There's a lot of nice things going on here, with a decidedly garden-inspired perspective that exudes herb and wood. I suggest sipping it Neat for full appreciation of the balance in here. I quite enjoy it, and think that it deserved a worthy look if you're still trying to meet that aged gin that might be the one. [It reminds me a bit of Captive Spirits' Bourbon Barreled Big Gin as well]
Overall
The barrel is an excellent supporting player in this cast of lovely herbs and fresh spices. The cardamom might be a bit heavy handed on the palate, but the overall impression of nginious! Vermouth Cask Gin blends a lot of notes: citrus, juniper, spice, earth, soil, wood, mint, evergreen— in a playful fashion that I think while nginious! Vermouth Cask Gin excels neat, it makes a few good aged gin cocktails as well. Fans of more classic styles will likely be looking for more juniper, but I think that shouldn't deter anyone from what is an otherwise well made contemporary aged gin with a unique perspective
What other cocktails can I make with aged gin?
The first cocktail book dedicated to barrel aged gins is now out! Featuring 25 Cocktails!
Including historical re-interpretations like the Fallen Angel cocktail from 1941 (which originally featured barrel-aged Booth's Gin).
...and completely new creations like the Cola Approval, the best way to make a gin-and-tonic like drink with aged gin.