nginious! Swiss Blended Gin
Price:  £39 / 500 mL
ABV: 45%
Distiller: Ulrich Consulting
Origin: Switzerland
Availability: Europe
Rating: It's contemporary to its core, highlighting herbal and spice-laden notes at the expense of traditional gin botanicals, but that's the vision and it meets that vision head on. Lovely and aromatic, the herbal profile is beautifully expressed in both the complex nose and palate; in cocktails and neat. Fans of contemporary gins, especially those with an herbal character are likely to find a lot here to love. Fans of classic gins may be left shaking their heads and wondering where the coriander and juniper got to. That being said, it's a lovely spirit that's really well done. I love the concept and the spirit is a winner in my book. Recommended [Rating:4/5]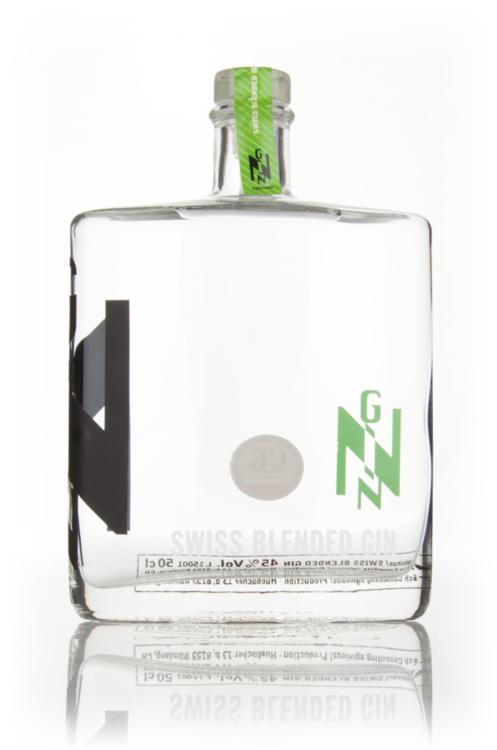 Distillers Oliver Ullrich and Ralph Villager sought to create a gin which could be known as the Swiss Gin. As Swiss as Cuckoo Clocks. As Swiss as banks and neutrality. As Swiss as the Edelweiss growing in the alps.
The botanicals are distilled in four passes, loosely grouped by their aromatic profile, before being blended to create the final gin. Among the unusual botanicals in this mixture are Black Currant Leaves (a popular herbal tea, particularly in the plant's northern Europe range), the barberry (a subtropical, very tart and bitter berry, who was repatriated in Northern Europe due to its reputed medicinal qualities) and the Carlina (which looks vaguely like a daisy, and could once be found growing from the Canary Islands all the way across Europe, Northern Africa and Asia). These odd herbs are an important part of European, Alpine folk medicine heritage, and are therefore, an important part of Switzerland's botanical heritage. Their inclusion adds a little something that is quintessentially Swiss.
Tasting Notes
A rather interesting nose, with some fleeting, floral high notes that sail quickly away; just underneath though a rich botanical array awaits. Minty/menthol-laden green notes, fresh white cardamom lends a Chai-inspired note, that grows further as the spirit sits. Hints of kiwano melon, tarragon and cucumber as well. There's a lively, rain-soaked herbal note that counteracts some rooty, earthy notes underneath. A vivid, evocative nose that conjures up unfamiliar notes and old favorites side by side.
The palate is equally as vivid, brimming with a thick bouquet of garden notes as well. Musky rose, bitter orange zest, lots of cardamom certainly— I would easily characterize that as the primary botanical in this mix— with menthol-tinged botanicals evoking vague comparisons to mint, but instead with lemon balm, anise myrtle, herbal green tea, with some green, ripe juniper blossoming on the late palate towards the finish.
The finish itself is long and warming with some hints of orange zest, angelica stalks, garam masala and chamomile tea. Really a lovely bouquet and a nice effect overall.
It's delicious in a Gin and Tonic, though I really think that the herbal notes work brilliantly in a Martini, with some delicate wormwood notes that I think really bring the Hyssop to the fore. Nice in a Negroni as well, my only word of caution might be that it's brilliant flavor can take over a cocktail, and as you venture forth into the world of mixology, you'll find some hits (Last Word) and some misses (Corpse Reviver #2). Though, that may be a matter of taste. Overall, it's a very well executed gin that definitely pays homage to the herbal tradition of Switzerland with a memorable perspective.
Readers' Reviews
Thanks for submitting! Your review will be posted shortly.