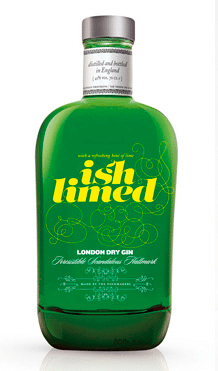 About a year ago we reviewed Ish Gin. For those of you who haven't tried it, it's the gin with the 50 Shades of Gray marketing campaign a.k.a the softcore bondage handcuff advertising campaign. I won't rehash my review [available here] but suffice to say, I thought it was a rather good gin. So when David brought me a sample of Ish's new Limed gin, I was kind of excited to see what they had in store. I don't have any Ish so doing a side by side review isn't possible. But where possible I'll try and compare it to their main offering as best I can recall.
Bouquet and Palate
Nice juniper on the nose. Hint of citrus, not necessarily lime. But citrus for certain. Smells quite classic, quite nice.
Spicy at first on the palate. Hint of coriander and warm spice.Warm bread notes. Evolves quickly, building heat. Sharp juniper, bright and brisk. Citrus on the close, a little bit of heat. Slightly lime, slightly lemon. Long finish with a bit of heat in the corners of the mouth, a little bit of lime and a little bit of almond and even a vegetal herbal note of cucumber on the close. But still – Nice, and squarely within the classical style camp, with a couple of notes- specifically the citrus, amped up in the close. A nice cohesive taste with the flavors evolving and melding together nicely. The spices lead nicely into the juniper which lead nicely into citrus forward closing.
Still I am not convinced that gins need to amp up the citrus so far as to have a "citrus" version of their gin are necessary. While I detect the juniper forward flavor that Ish's mainline offering had, the flavor seems a bit different than I recall. And not just in the juniper. It seems like a bit more is going on here, and it definitely make a statement that it is different than its competitors.
Mixing w/ Ish Limed
A gin and tonic highlighted some really different notes. Cinnamon and nutmeg, those spices that seemed present on the first sip of the palate are amplified, and the tail notes of juniper and then citrus are nicely restrained. Overall, I could see this gin mixing quite nicely, but those citrus notes could be a bit overpowering in some cocktails.
Although I like a lot of the flavors and I think there's something cohesive happening on the palate, I'm not sure Ish Limed is completely there. As in, I do think it could be improved upon . A tad less citrus on the close and more emphasis on the middle of the taste might have made this a solid gin. But when you're creating a variant and you already have a juniper forward gin, its hard to put out a second quality gin without a gimmick. The extra lime seems a tad superfluous to me. It doesn't make Ish Limed a bad gin. It makes it a gin which might have lost a little bit in the process of trying to differentiate itself from their primary offering.
Price: TBA
Origin: [flag code="GB" size="16″ text="no"] United Kingdom
Best consumed:  Good gin and tonics, especially if you want citrus but don't feel like cutting a lime. Works well in citrus oriented cocktails, as well as the martini. 
Availability: this Spring in the UK
Website: http://www.ishgin.com
Rating: If they didn't already have a regular gin that was already juniper forward, they might have hit a homerun by backing off on the citrus a tad. But even with the extra citrus, its a good gin with some nuance and some points of different. Overall good. 
[Rating:3.5/5]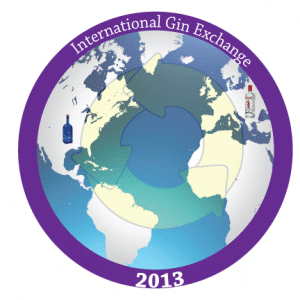 ——————International Gin Exchange 2013———————–
Thanks to David over at Summer Fruit Cup for helping  make this tasting possible. Because the bottles are small sample bottles, this review is not as thorough as my normal gin reviews. There's only enough for some tasting neat and no more than one normal-sized cocktail. Although I do my best to give as full of a review as possible, complete with ratings, the tasting is not as complete as I would normally want to do. If a bottle enters into my possession, I will update this review with more tasting notes, and I reserve the right to update my rating accordingly. 
Readers' Reviews
Thanks for submitting! Your review will be posted shortly.