Gabriel Boudier Saffron Gin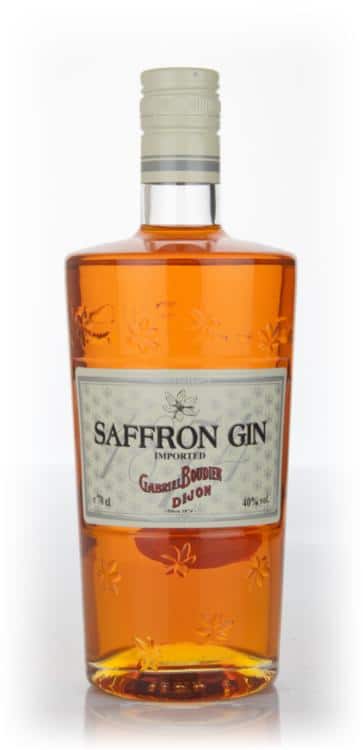 The company behind Gabriel Boudier Saffron Gin has been connected with distillation since the 1870's. Founded as the House of Fontbonne, they began producing liqueurs in Dijon, France.
Gabriel Boudier bought the house in 1909 and gave it his name.
In the modern day, Gabriel Boudier still makes a Creme de Cassis as the House of Fontbonne did upon its founding; however, they line has since expanded.
Gabriel Boudier Saffron Gin is said to be based on a recipe found in the archives. It's an East (saffron) meets West (gin) interpretation.
The saffron is added via post-distillation maceration, hence the beautiful Golden hue.
Tasting Notes
Surprisingly, Gabriel Boudier Saffron Gin isn't as saffron-forward as expected given its color.
Notes of juniper, fennel, and a slight saffron musk round out the palate.
There's also a hint of sweetness in here. Gabriel Boudier Saffron Gin has a slightly enhanced viscosity, and while not at Old Tom levels of overt sweetness, it seems to have a bit of it in here.
[Tasting Notes: June, 2010]
Cocktails
Gabriel Boudier Saffron Gin is best enjoyed on the rocks or in a particularly dry Martini.
The saffron notes don't come through strong enough to really recommend it as a saffron-forward mixing gin.
I also really enjoyed Gabriel Boudier Saffron Gin and tonic. As long as you're open minded about the golden hue. Adding citrus though will overpower the delicate saffron notes. I'd suggest keeping it simple, with a clean tonic water such as Pennyback or Fever Tree Lite.
Overall
Gabriel Boudier Saffron Gin opts for visual impact over tastebud impact. The saffron is subtle enough that this gin won't automatically turn off fans of classic styles; however, for a gin that markets itself as a "flavored gin" you might be forgiven for expecting a bit more saffron.