We continue our series on Jello Shots w/gin [made by my friend Laura] with the one that I was most excited about: The Negroni.  The Negroni shots were not a huge hit, as oddly the intersection between those who were most enthusiastic about Jello shots did not intersect with those most enthusiastic about Negronis.
The Ingredients:
(water)
(orange zest)
(gelatin)
1/3 cup Campari
1/3 cup sweet italian red vermouth
1/3 cup Pinckney Bend Gin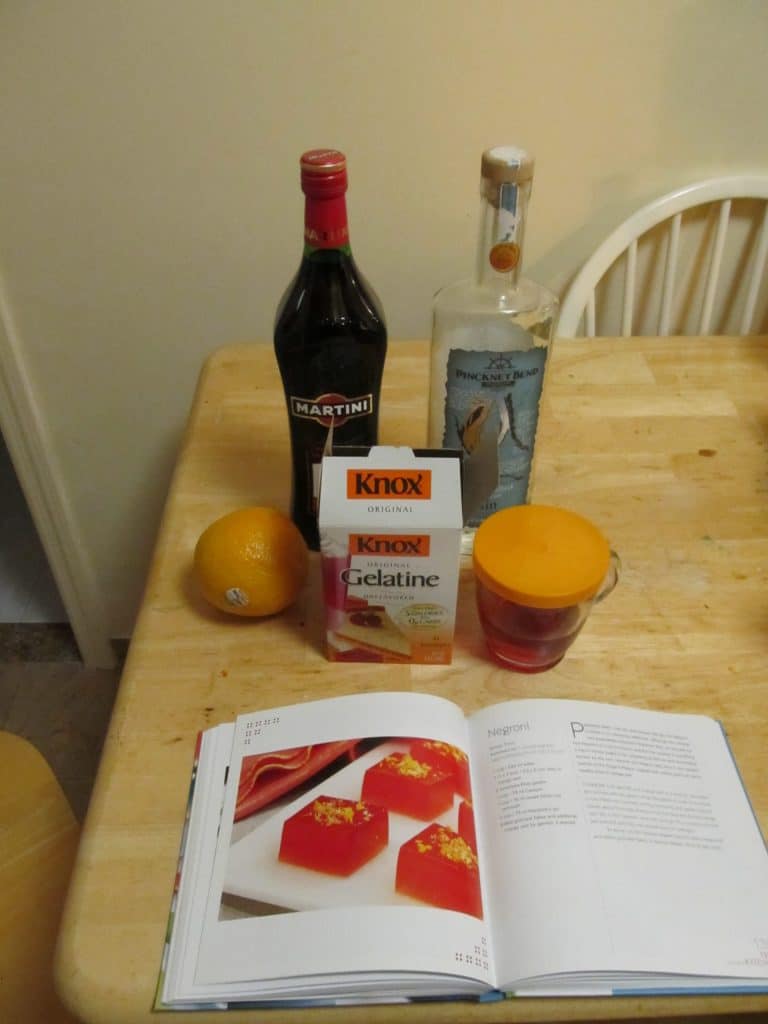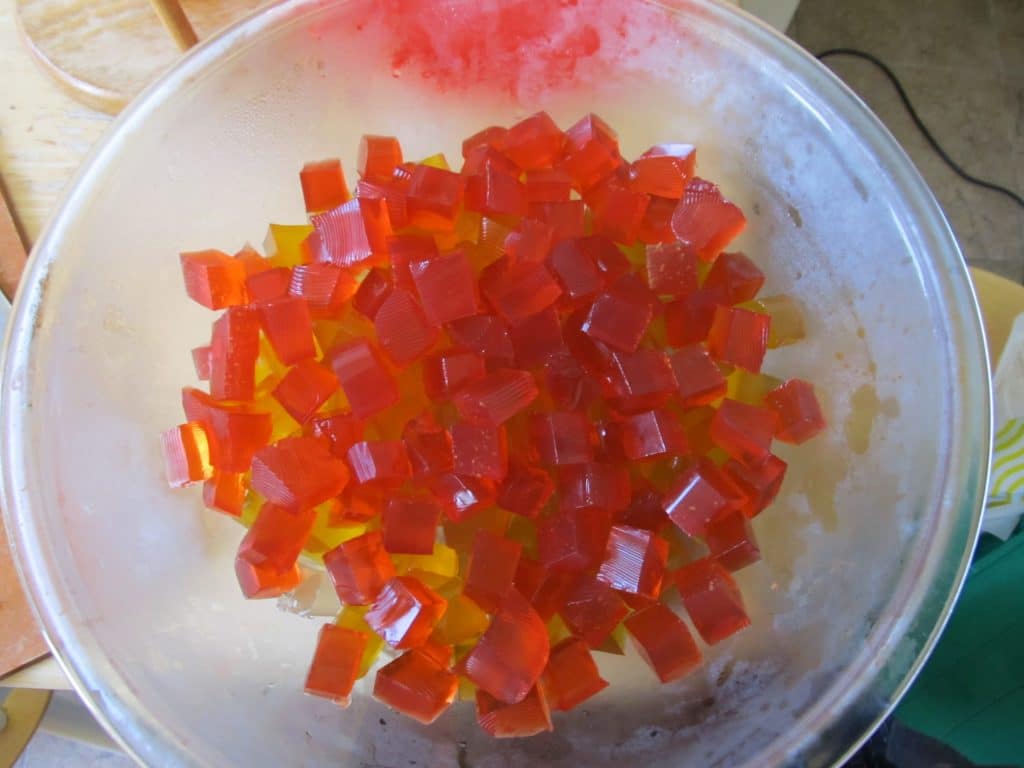 Overall, I thought they were excellent. Taste remarkably close to a Negroni. Good amount of bitterness from the Campari and a hint of gin flavor. Well balanced. Better than expected, and without the saccharine sweetness I was expecting from my favorite drink committed to the medium of gelatin.
Again, a special thanks to my friend Laura who made the shots and took all of the pictures. They were all wonderful, and I know at all future parties where to turn for fantastic jello shots that don't remind you one bit of the ones you might have seen in college.
———–
And I lied. One person did fit squarely into the ven diagram of the Negroni shots. Suffice to say, I ate more than my share of them!