For those of you who can't get enough gelatin in their gin, we're back with another post and another type of "Jelly Shot." Today we take a look at a slight variation on the Tom Collins: the Bees Knees. There's many cocktails that have different names with only a change in one ingredient. If you swap the sugar/simple syrup in a Tom Collins for honey, then you have the Bees Knees.
These are slightly sweeter, and have a warmer mouth feel. Honey doesn't just sweeten, but it adds a little richness. While the cocktail is vastly different due to the change of one ingredient, the Jello shots are slightly different. But definitely more robust.
Again special thanks to my friend Laura who so kindly made the shots [which were excellent] and documented the process with precision [also excellent].
Bees Knees Jello Shot
2/3 cup lemon syrup
1/3 cup honey
(water)
(gelatin)
2/3 cup gin [and again, we used Pinckney Bend for our jello shots]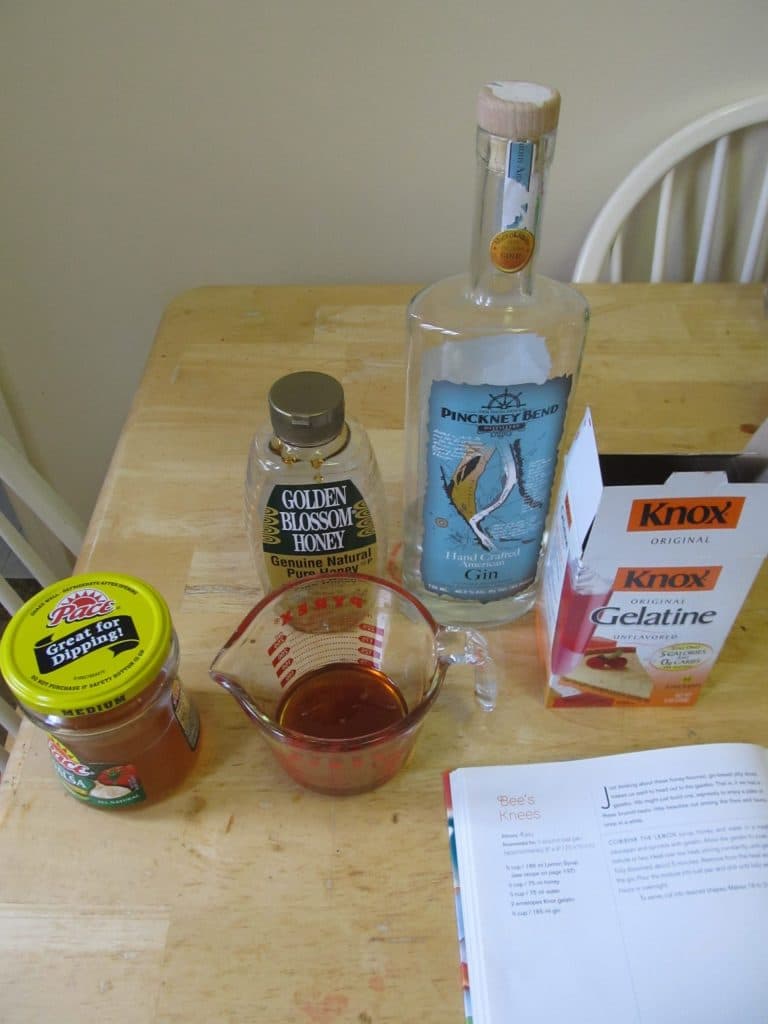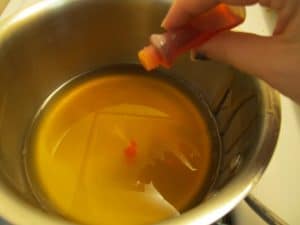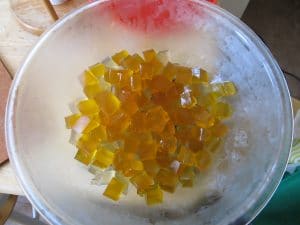 "Jello in Your Gin" series
previously: The Tom Collins Jello shot