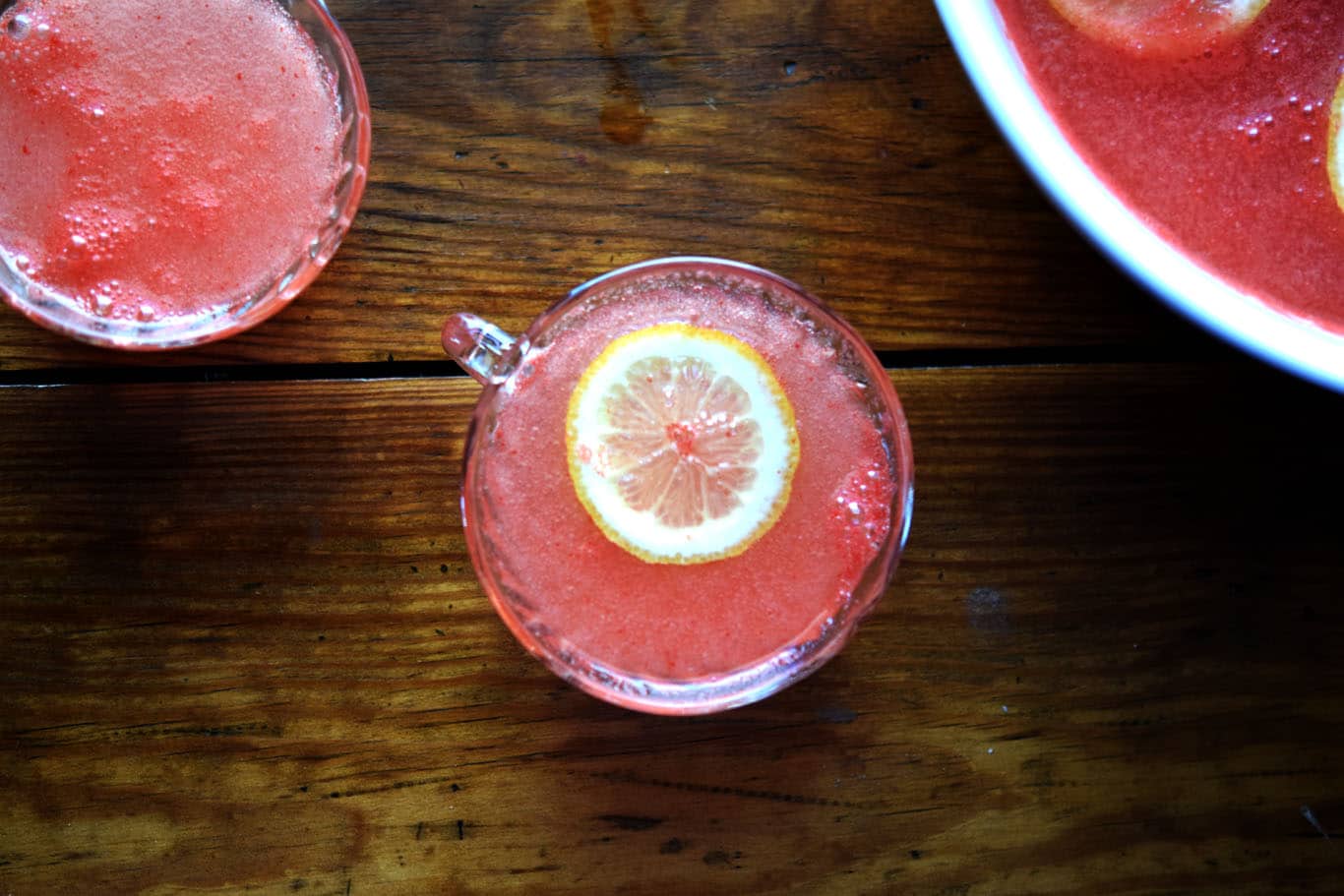 Summer Gin Punch
Ingredients
A full bottle of gin (750 mL)
6 lemons halved and juiced
2 limes halved and juiced
½ of a medium sized watermelon (pureed it should make about 500mL of juice and pulp)
½ cup of sugar
750 mL bottle of Prosecco
Instructions
First, puree the watermelon with the juiced citrus. Strain the pulp out of the citrus/watermelon mixture.
Add bottle of gin and sugar. Stir gently until combined and all sugar is dissolved.
Add a bread pan size block of ice.
Top with bottle of prosecco
Garnish punch with lemon wedges and small watermelon chunks.
Ladel into tea cups.
https://theginisin.com/cocktails/summer-gin-punch/
Notes on Summer Gin Punch
This is one I worked on myself. I combined several flavors which tend to work well with gin. You can go cheap on the gin here– and the prosecco. The combination of ingredients will overpower any subtlety in either.