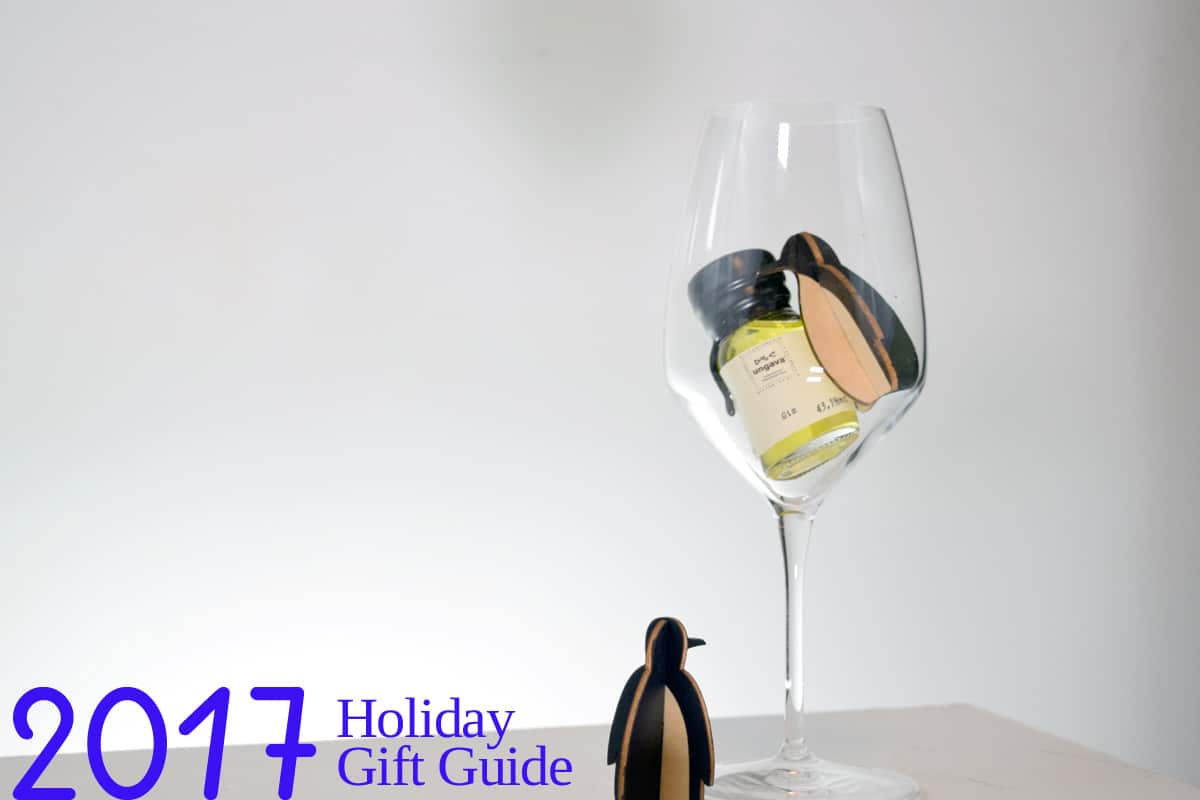 One of the most frequently asked questions I get is "what can I get for a gin lover?" Gifts for gin lovers shouldn't be hard. Hopefully our holiday gift guide 2017 will help you find the right gin gift for that person in your life….
Gin Gifts For the Reader
Parlez-vous français? Then you're in luck. My latest book La Grande Livre Du Gin was released in French in Canada and in French in France. Beautifully touched up with a new cover for the French release!
GIN, is also available in English on the Kindle, all'italiano y en Español: Ginebra. La origina
.
One of the most beautifully designed and photographed book this year is David T. Smith's Gin Tonica. David explores the evolution of the Tonica and has enough cocktail recipes to keep any gin lover busy all year long.
Jim Meehan's epic Bartenders' Manual is near 500 pages covering every detail of the craft. It's certainly a must have for the cocktail geek. And Robert Simonson's 3 Ingredient Cocktails is one part historical cocktail gallery walk— one part cocktail recipes for the lazy; it's beautifully done and one of 2017's best.
Gin gifts for gin AND tonic lovers
The Travel Gin and Tonic kit is priced at only $20 and is pretty much tailor made for the office holiday exchange. "I know she likes gin, but that's about all." Boom, gift-giving solved. Go Gin Gift Guide 2017!
Meanwhile, for those who just want to buy some cocktail supplies, check out tonic gift sets. Jack Rudy's syrups are available in a three pack: one of each kind, ranging from the accessible and sweet Elderflower Tonic to the intense Extra Bitter. Basically I'm saying, it has something for everyone.
Or if they're more the tonic water sort of guy or gal— get them a gift pack of three of the best tonic waters available today. If you really want to push the envelope and find something that you can be pretty sure they haven't tried. Stateside, order them some Tassoni Tonica. We reviewed it this past summer, and I can virtually guarantee they haven't tried it yet. As a bonus the package currently available on Amazon comes in a gift container. Or how about some Gin and Tonic art for their home bar.
And finally, if you're looking for unique gifts for gin lovers
Gin and perfume have a lot of similarities in their production process. A unisex Gin and Tonic scent isn't as unusual as it might sound at first glance. Fragrantica describes it as having "lime" and juniper notes. Sounds about right to me.
Or put them to work with a make-your-own-gin kit. A word of warning though. To use this kit, it requires vodka. So be a good friend and get them a vodka to go with it. If you need a recommendation, I suggest this one… but you didn't find that link here.
For that fresh morning scent,  Try getting your loved one a Gin and Tonic shaving gel. I don't have sensory notes for this one, but I'm sure it has to be a step up from Barbasol.