Gin Reviews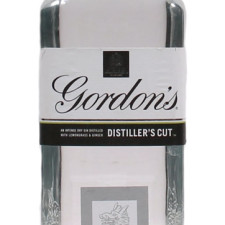 Before there was Bombay Sapphire East (and actually around the same time as Tanqueray Malacca), another big name in gin was experimenting with Asian botanicals to expand the category. It adds lemongrass and ginger to the usual Gordon's formula.
Launched in 2004, Gordon's Distillers Cut would have been on the vanguard of the contemporary gin revolution; however, tastes hadn't quite caught up. It was discontinued unceremoniously due to poor sales in 2009, and now bottles can be found on the collector's market for upwards of a $100.
Tasting Notes
Some classic Gordon's character on the nose: angelica, green juniper, and spiced ginger loaf, with perhaps a lemongrass icing. Interesting with a bit of Gordon's and a bit of unexpected.