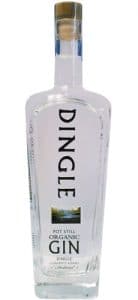 What's New?
Dingle Gin, from a converted sawmill in Kerry, Ireland is making it's way stateside very soon.
Who Else is talking about gin?
Second Opinions
Tweet of the Week
Earth – the only planet to support gin. Farther away from the sun & it freezes, closer & it evaporates. Cheers to earth.

— Aviation Gin (@AviationGin) January 17, 2014
Share This!