Over the next few weeks [and perhaps even months] we'll be rolling out a great deal of gin reviews and features from the FIFTY STATES OF GIN TASTING that happened this past weekend. David T. Smith of Summer Fruit Cup fame joined me, my friend Justin- a gin enthusiast and good friend from my college "gin discovery days" along with our respective wives and girlfriends for a two day celebration of all things American in gin.
But First, Some thank Yous
I'd like to thank Brad Estabrook of Breuckelen Distilling, Allen Katz of New York Distilling for inviting us into their distilleries and sharing their time with us. It was a wonderful experience, and each visit will get a full post quite soon. I'd also like to thank the great folks at Q Tonic for graciously providing us with Tonic Water for out tasting. We definitely agree that the best spirits deserve a superior tonic water, and even more so, we believe that the best American craft gin deserves a great American craft tonic. Finally, David and I would like to thank [although I don't claim to speak for him here, he will certainly be posting on his own soon enough!] all of the owners, master distillers, brand ambassadors, managers, and fans of good gin who were so generous with their craft and sent us samples of their gin. Its been a pleasure becoming acquainted with each and every one of you, and I look forward to talking to all of you more in the future. You are what makes America and American distilling so great. Cheers.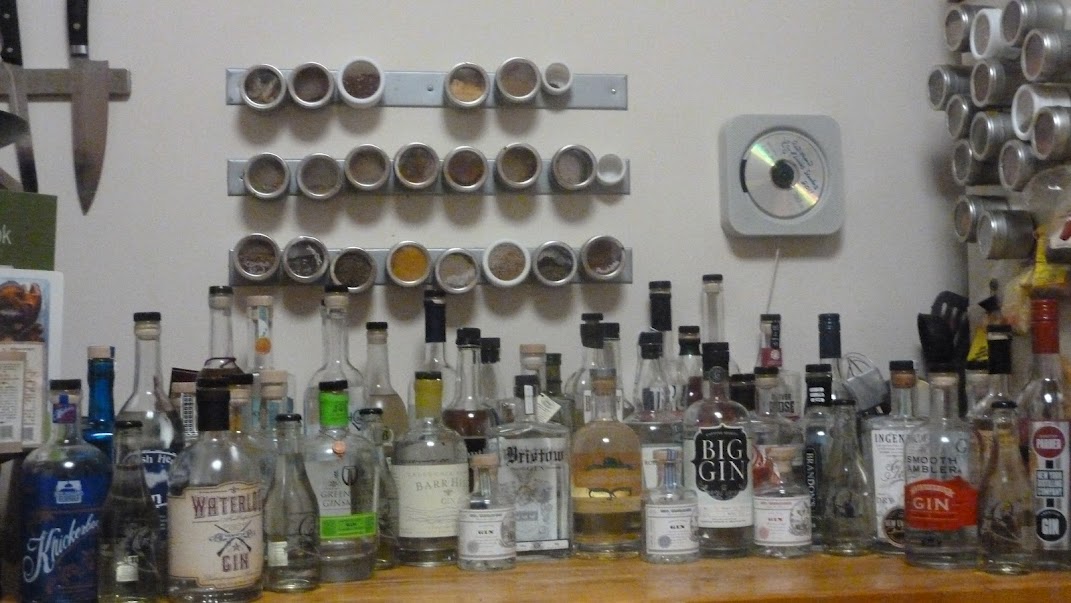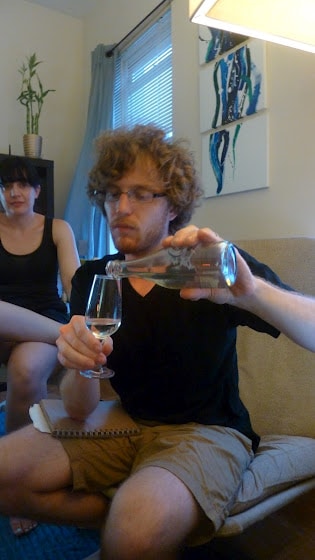 How the Tasting Was Conducted
We spread the tasting out over the course of a beautiful New York City Saturday. The spread was split into 6 tastings, which in turn were each sipped neat and with Q Tonic. We each recorded our observations and chose a 'winner' for that heat. At the end of the tasting, each of the three tasters chose one gin as their best in show. I won't be revealing David's "Best in Show" here. You'll have to head over to his blog to find out when he gets his post up. But you'll find out mine and Justin's. A more in depth discussion of each "heat," the tasting notes, and the winners will be coming soon. Honestly, I could write a book about this tasting. So please forgive me for spreading this out.
On How the Tasting Was  Conducted
As seen at right, we mixed our gins with Q Tonic. So Q Tonic's unique approach to tonic is one of the ways we were able to evaluate each gin. Generally, I like to try every gin in a few different cocktails to really appreciate the full range of the gin, and to see how it handles the challenges and rigors of being used in daily gin consumption.
Every gin was tasted:
Neat. For nose notes, we were able to use the bottle as reference as well.
With Q Tonic, to see how it worked with a craft tonic.
With this we recognize a few limitations with this methodology:
Some gins taste quite different neat/in G&T than in other cocktails
Some gins shine brightest in other cocktails
Most people don't drink their gin neat, and Gin and Tonics although popular are not the most popular way Americans enjoy their cocktails [Martini is #1]
With that being said, I think the overall evaluation might have surprised some of us. Though I'd love to say we came in cold, you'll notice quite a few gins that I'd reviewed previously. Although the neat and the Gin and Tonic is an essential part of every review, I was surprised how the gins stacked up [generally for the best!] with this limited review scope.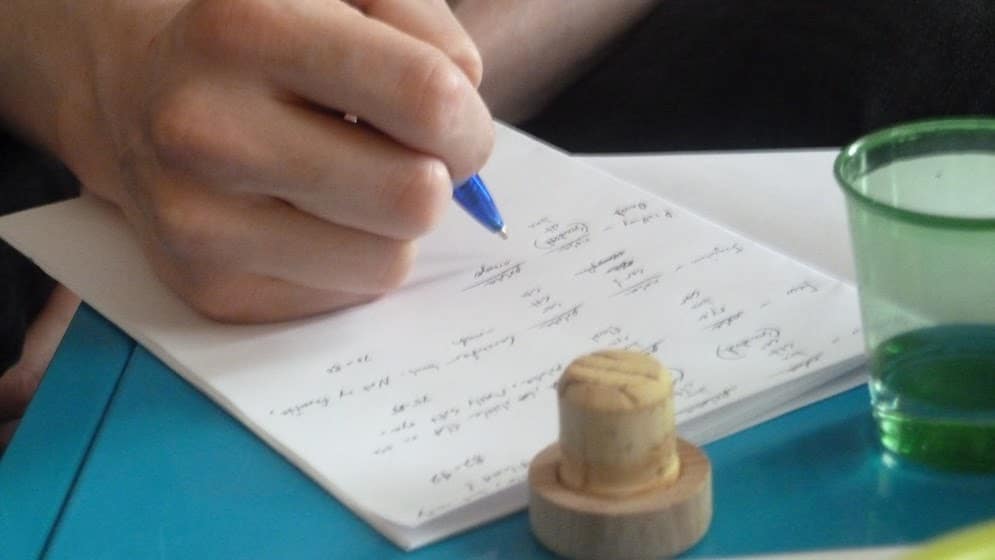 While each of us had our own methodologies for determining our favorites, we noticed some recurring elements among the gins we tasted.
1. Lots and lots of lavender. David was quick to notice this from his botanical research, but I was rather surprised to note just how many American gins chose this specific floral as the note of choice. Sure, the range of other botanicals that brought floral notes to the table was more numerous, but it was hard to overlook how frequently one of us caught "lavender" in the mixture.
2. "New American" as some have referred to the style isn't as common among New and American gins as the press would have us believe. Lots of gins went emphasize characteristics of the London Dry, better known as the "Classic" style. And speaking of botanicals in the London Dry formula….
3. Coriander Monsters* are roaming the American prairies. Coast-to-coast, this often background note present in nearly every classic gin takes top billing in many American Gins. *Note our use of Coriander Monster is an homage to the expression "Peat Monster" when a rich peaty Scotch is called a monster for its emphasis of the particular distinctive part of the flavor profile. Also, as there were Scotch drinkers among our wives and friends, it seemed an appropriate reference.
4. Novel Bases. America is a land of opportunity and thousands of different geographic formations. Despite common preconceptions, its not just a country of wheat and corn. Potatoes, Apples, Wine Grapes, Rye, Honey and others take top billing as the base of many gins. Altering the base, and then adopting an almost Classic gin botanical mix seems to be a common American technique, with the results  ranging from good to stunning.
5. More and More Gin Than One Might Have Ever Thought. Craft Gin distilling is hot. Almost impressively so for a nation better known for its love of Whiskey or Beer. Despite most distillers knowing that 'most' Americans don't drink a lot of gin, craft gin distillation is alive and well. And the number of newcomers to the game does not seem to be slowing. It is and looks to continue to be an exciting time for gin, and if this tasting is any indication, any gap between American gin and gin from the rest of the world is merely in the imagination of the gin drinker.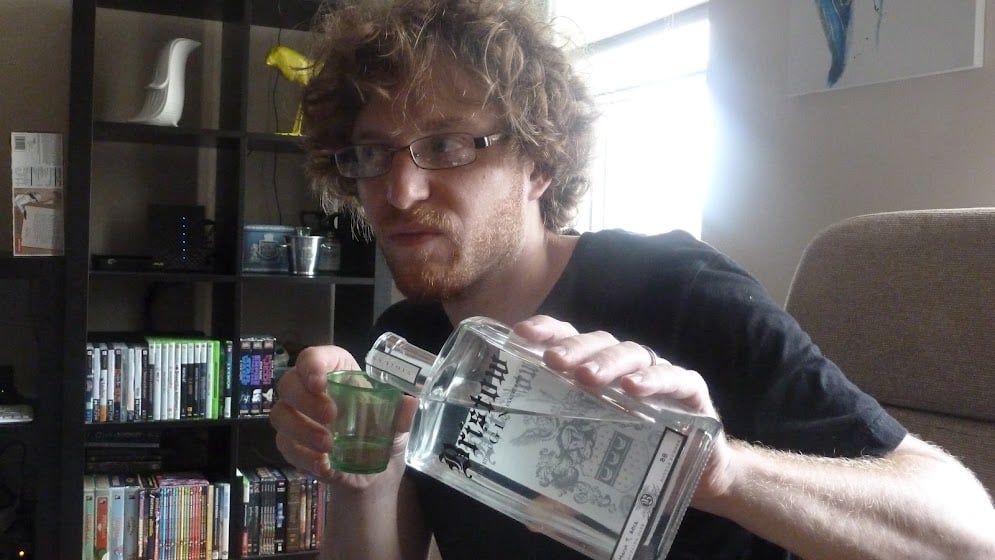 Awards from the overall Tasting:
Best in Show [Justin] // Bardenay Gin from Idaho.
We all felt rather strongly about this rather refreshing and crisp gin from Idaho, which tasted modern while paying homage to the roots of classic London Dry styled gin.
Best in Show [Aaron a.k.a. The Gin is In] // Southern Gin from Thirteenth Colony Distillers in Georgia
Again, another gin with a bit of a London Dry edge to it. Warm, junipery, almost piney, but neither overwhelming of domineering. It was refreshing, superb and rather remarkable. I was a big fan, and its piney smoothness caught me off guard. It finished ahead of some other strong competition in the first heat and went on to be my favorite of the day, despite there being plenty of great gins. Also tastes great with Q Tonic.
Best in Show [David a.k.a. Summer Fruit Cup] // coming soon…
Least Surprising "Everyone Liked It" // Bristow Gin from Mississippi
A gin that I'd reviewed previously and thought that it was quite good both neat and in a Gin and Tonic.  So when basing our decisions off of Gin: Two-ways, I wasn't surprised that it stood out. Deserving and Worthy of its status, we all quite liked it and it ranked highly in a competitive heat.
Am I out here on An Island Gin? // Brandon's Gin from Arkansas
Again, here's one that I'd previously reviewed, so it definitely didn't surprise me that I was a huge fan. No one outright disliked the gin, but coming into the competition I had it on my short list as a potential best-in-show.  It narrowly beat out Bristow in the super competitive third heat on my score card. I was surprised it didn't come in there on everyone's.
Most Unique // Barr Hill Gin from Vermont
I have not written about this gin yet, and actually hadn't talked to anyone who had tried it before the tasting. So when the simple botanical mix [Juniper] sweetened with honey was opened and tasted, it stood out in some rather unique ways. The post-distillation sweetening all but disqualifies it as a classic style gin, but really rather impressive. More on it during the long-post about each heat, and even more on when the full review comes out. Sneak preview though, it's quite good! Highly recommended.
Coming Soon
As I alluded to before, I could write a book on all of the fantastic gin that I had this weekend. So naturally, I can't write about it all at once. Stay tuned for the full write up of each heat, with the winners and the runners up. I'll also write up our visits to two great NYC Distilleries for our Navy Strength Gin tasting and our Aged Gin Tasting. Finally, over the next 6 months, every gin in the tasting will get its full review and pentagon flavor diagram. So stay tuned for that. There will be a guide to "buying a great American Gin for your loved ones" out in time for the holidays. Oh, and stay tuned to David's blog too, as he will be writing up the weekend and all of the gins too.
Cheers my friends!
Share This!