Tonic Water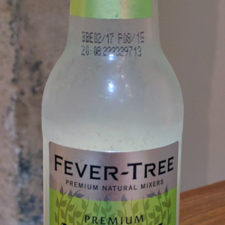 *Note, we reviewed this bottle, which we purchased in France.
Bitter Lemon or Lemon Tonics are something of an interesting creature in the world of mixed drinks. Many of the sodas themselves occupy an odd space between supermarket tonic and Squirt Soda. In many cases, the saccharine, and sweetened soda character is part of the charm. Surely, with lemon notes, it's less real lemon and more a facsimile of lemon like lemon soda.
Certainly that is not its origin, but that's where it generally is.
Now contrast this with another trend towards authenticity and more natural ingredients in soda. You see soda makers like Q, taking an approach more rooted in the natural flavors and botanicals that modern "cola flavor" is derived from.